Nearly 400 migrants rescued after four days at sea
A Turkish freighter in distress with nearly 400 migrants from Afghanistan on board has been towed to the Greek island of Kos after Turkey refused to provide any assistance.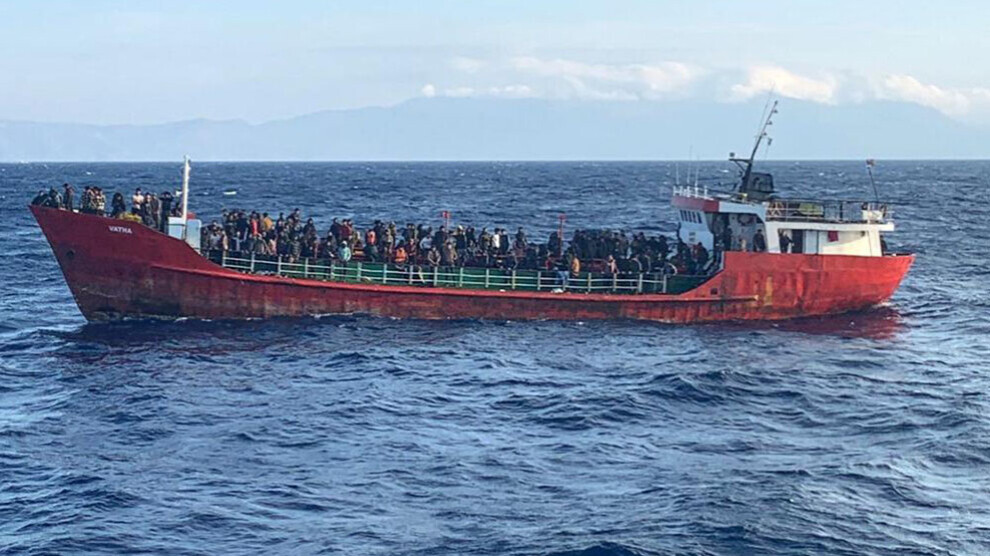 A new example of the cynical game with the lives and health of migrants occurred over the weekend in international waters between Greece and Turkey. For four days, a Turkish cargo ship in distress, manned by nearly 400 migrants, drifted in the Mediterranean while Greece and Turkey argued over responsibility for the rescue. Eventually, Greece relented and towed the boat to the port of the Aegean Island of Kos. There, the migrants were able to apply for asylum. Some 375 passengers were taken to a camp on the island. Six others were detained for questioning, and one woman was taken to a hospital on the island of Karpathos.   
Many of the boat's occupants were reportedly hungry and dehydrated. Their ordeal began last Thursday. The freighter suffered engine failure on its way to Italy shortly after leaving the Turkish port off the island of Crete and called for help. Days of negotiations between Athens and Ankara followed after the Greek government appealed to Turkey through the European Commission to take the ship back in accordance with an EU-Turkey deal struck in 2016. When Turkish authorities made it clear they would not take the ship, the Greek Coast Guard launched what it said was one of the largest search and rescue operations in the eastern Mediterranean.
The non-governmental organization Aegean Boat Report reports that local media reports alerted the Greek authorities that the cargo ship was in distress, but they did not confirm the incident. This raised fears that another pushback was underway. None of the people on board wanted to return to Turkey because they did not consider the country safe, the organization said.