MP Kemalbay: The health condition of prisoners on hunger strike is critical
Prisoners in Buca are on their 55th day of hunger strike. Serpil Kemalbay, a deputy of the HDP, stated that the detainees' health is deteriorating.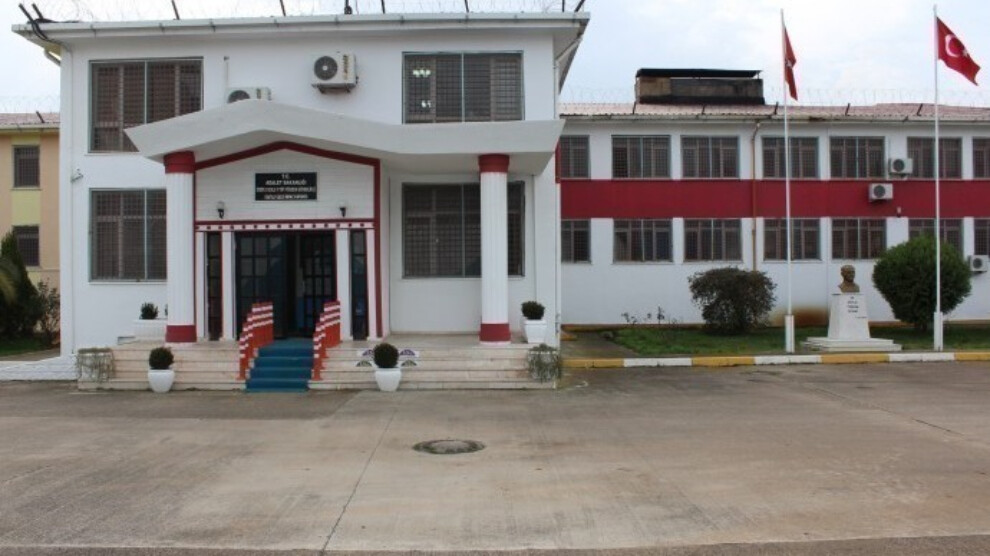 The indefinite non-alternating hunger strike against torture in Izmir Buca Kırıklar No. 2 F Type Closed Prison, which began on November 28, continues. Sinan Durmaz, Onur Yılmaz, Abdullah Günay, Sabah Dayan, Ozan Alpkaya, Halis Dahan, Sertaç Kılıçarslan, Kenan Yıldızbakan and İbrahim Tikan became involved in the action. With the participation of two more prisoners, the total number of those on hunger strike rose to 13.
Serpil Kemalbay, a deputy of the Peoples' Democratic Party (HDP) in İzmir, met with the prison management. Attorney Ali İhsan Bey, a member of the Association of Lawyers for Freedom (ÖHD), also attended the meeting held on January 17. Attorney and Kemalbay met with Mr. İsmail Akgül, the prison's second director, an officer and the prison psychologist. The prison director, Haydar Ali Ak, did not attend the meeting, citing another program.
"We discussed the legal reasons for the approval of the prisoners' request to stay together. The prison administration, on the other hand, stated that the practices were implemented in accordance with Ministry of Justice directives," Kemalbay stated.
Noting that the hunger strikers' health is deteriorating, Kemalbay said, "The relocation of prisoners to different blocks, and in cells that open to the same corridors used by ordinary and FETO prisoners is grounded on the alleged escape attempt in Kırıkkale and the written instructions from the Ministry of Justice are cited as reasons."
'WE WILL TAKE THE ISSUE TO THE HIGHEST AUTHORITIES'
Kemalbay called for their demands to be met, stating that they had once again relayed the detainees' requests to the prison management during the meeting. The HDP deputy said, "The demands must be negotiated in order for a solution to be found, and the demand to stay in the same cell must be met. Because none of these demands is political, the solution rests with the jail administration. If no solution is found within a few days, we will resort to all methods, including criminal complaints and bringing the matter up in Parliament. We informed the prison officials as well. The prison administration has stated that a meeting will be held this week. If the hunger strike matter is not solved, we will take it to the highest authorities, particularly to the Parliamentary Human Rights Commission, and submit motions in a few days."