Letter from female prisoners: Our rights are being violated
Eleven women prisoners in Gebze Women's Closed Prison revealed the violations of their rights with the letter they sent. They said many rights were violated, including the right to be informed.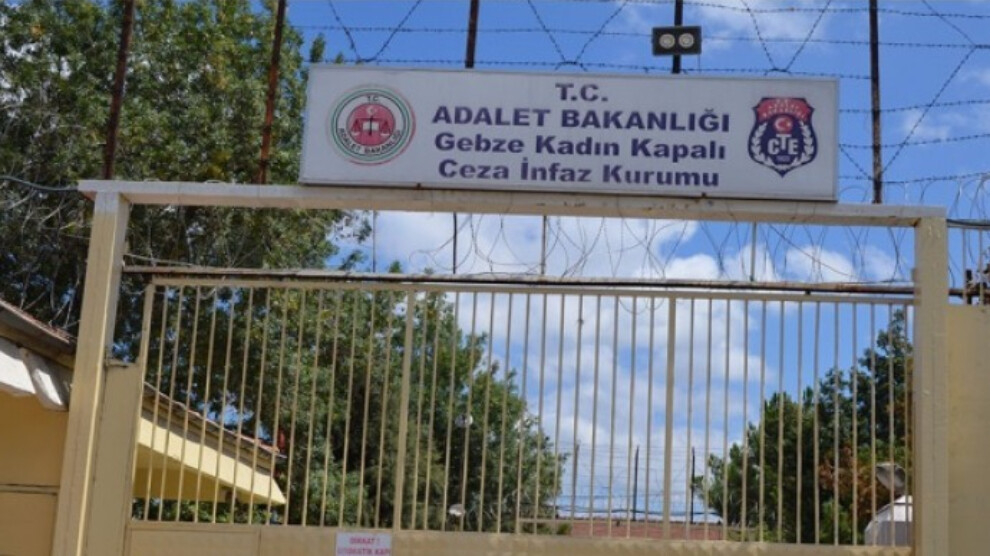 Beyaz Yakvi, Emine Yıldırım, Mukaddes Çelik, Rojbin Perişan, Emine Ipek, Songül Ekinci, Havva Ak, Sayme Bayar, Aslı Çalıhan, Gullüzar Erman and Mizgin Çiftçi in Gebze Women's Closed Prison sent a letter to Adil Okay, one of the founders of the Initiative on rights violations in prison and called for sensitivity.
The prisoners stated that the violations in prison increased with the coronavirus (Covid-19) epidemic, and that they experienced serious difficulties due to the restriction of communication as well as social interaction.
Cut off from the world
The letter sent by the detainees and shared by Okay with our agency is as follows: "One of the serious distress and violations was the elimination of social communication and interaction. We have no communication with any people except those in the room we are in. We live completely in isolation with the outside world. Our right to receive all kinds of news other than the mainstream media, newspapers and television has been usurped.
No explanation given
Our right to open meeting is not recognized. When life outside became a little normal, this right could be recognized by taking adequate precautions in prisons. The absence of social communication and interaction poses risks to human health at least as much as the pandemic. While it is justified that the absence of family and friend visits is considered within the scope of pandemic measures, there is no explanation for the failure to do or delay what can be done quickly within the institution.
Serious violations
Letters are our means of communicating and receiving news from people other than friends in the room we are in. Aside from the very high fees for sending letters, the letters we send either do not arrive at all or arrive very late. The same is true for letters sent to us. Violation of this right causes us to experience serious moral grievances. Again, the petitions we wrote to inform our requests regarding the solution of the problems within the institution are not responded, and our petitions often disappear.
Raise your voice for us
Clothing and other items coming through visit or post are delivered after waiting for a few days. Sometimes these items are also lost due to lack of care. These and more violations of rights and arbitrary practices exist in prison. We hope you will be our voice. We send our greetings and love."