Lawyers turn to international institutions for Öcalan
Asrın Law Office applied to international institutions over the situation of jailed Kurdish leader Abdullah Öcalan, and Ömer Hayri Konar, Hamili Yıldırım and Veysi Aktaş, who are held in aggravated isolation in Imrali Island Prison.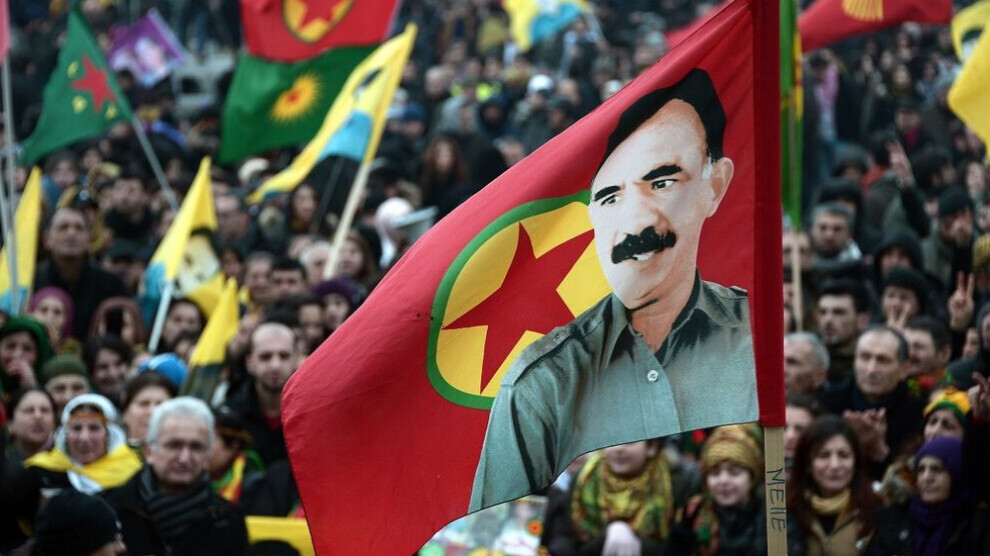 Lawyers of the Istanbul-based Asrın Law Office submitted an appeal to human rights institutions, bar associations and international institutions after their applications to demand an "urgent meeting" were turned down by the Turkish state authorities.
On Thursday, the Asrın Law Office requested dozens of non-governmental organizations and bar associations to address the situation in Imrali. The lawyers on Friday made contact with international institutions.
The Asrın Law Office applied to the following institutions demanding them to expose the illegal situation in İmralı prison:
Amnesty International, Association for the Prevention of Torture (APT), Council of Bars and Law Societies of Europe (CCBE), European Association of Lawyers for Democracy & World Human Rights (ELDH), Federation Des Barreaux D'Europe (FBE), Human Rights Watch (HRW), International Federation for Human Rights (FIDH), International Association of Democratic Lawyers (İADL), International Service for Human Rights (İSHR), Lawyers for Lawyers, Turkey Human Rights Litigation Project, World Organization Against Torture (OMCT) and European Democratic Lawyers (ADL-EDL).
Through their petition, the lawyers also demanded that action be taken to end the poor conditions in Imrali prison where Öcalan and three other PKK prisoners are held.
Kurdish leader Öcalan has been held under aggravated isolation in Imrali High Security F-Type Prison since he was captured through an international conspiracy in 1999.
The last talk with Öcalan was a phone call with his brother on March 25. This talk was interrupted by security officials.
Lawyers of Öcalan met their client on May 2-22, June 12-18 and August 7, 2019, after 8 years. Since August 7, 2019, all applications to visit him in prison have remained unanswered.