Lawyer Çelik: Situation in prisons worsening
Lawyer Çelik spoke of the hunger strike in prisons and of the continued rights violations.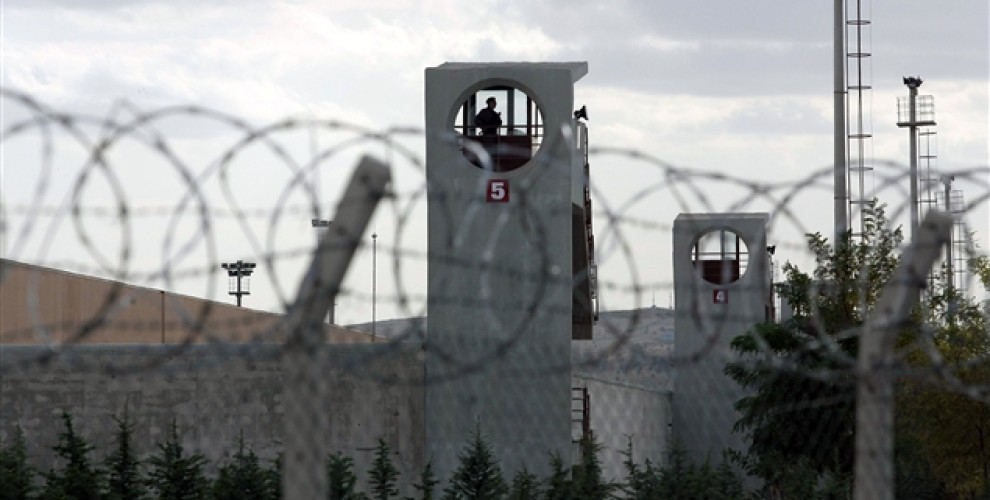 Jailed HDP Hakkari deputy Leyla Güven and more than 200 prisoners are on hunger strike demanding the end of the isolation regime imposed on Kurdish People's Leader Abdullah Öcalan.
On the one hand, the hunger strike, while on the other, torture and rights violations in prisons continue.
Free Lawyers Platform (ÖHP) Prison Commission spokesperson Lawyer Baran Çelik said that conditions have worsened with the introduction of the State of Emergency (OHAL).
Çelik answered ANF's questions on the hunger strike actions, the condition of ill prisoners, and what happened in prisons.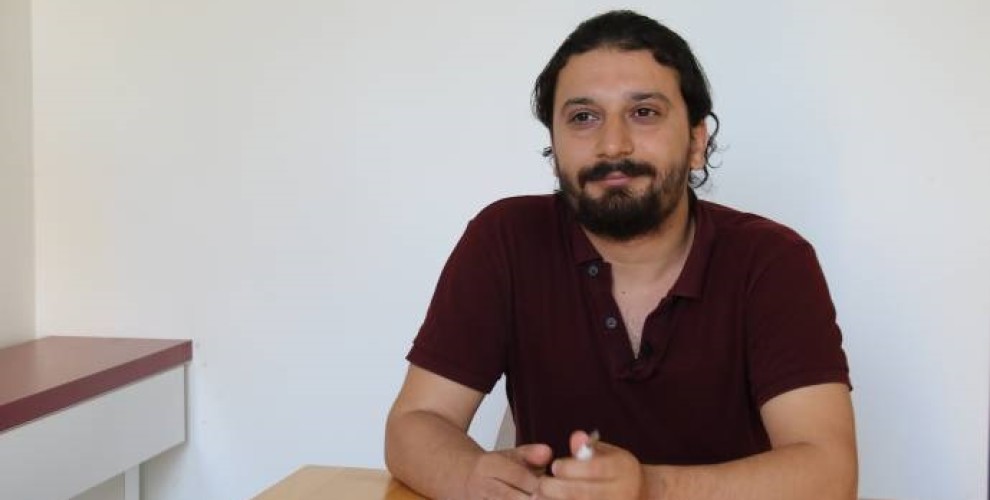 The number of people on hunger strike in prisons is increasing. What is the latest situation?
Hunger strikes are of course nothing new. Leyla Güven has been on hunger strike for more than 60 days. In Elazığ prison there is also another hunger strike going on, but it began with a different demand. The hunger strike demanding the end of the isolation imposed on Mr. Öcalan is being carried out in prisons in almost every province of Turkey. There is also a peculiarity in this hunger strike: it has a single demand, ending isolation.
Of course, this demand should not be considered as a single demand. Because the removal of the isolation imposed on Öcalan means the creation of a democratic environment, the end of the conflict and the reopening of the dialogue process. The primary basic concrete step of this is the meeting with Mr. Öcalan. The isolation against Öcalan has been practiced for many years. Since 2011, his lawyers have not been allowed to see him. This is already a violation of human rights.
There are many violations in prisons, what is happening now, during the hunger strike and what are the prisoners' main needs?
First, this should be said: hunger strike does not mean that nothing can be eaten. At specific intervals, a certain amount of salt, sugar and water are taken by the prisoners. In the case of long lasting hunger strikes, when the action is over, prisoners need to be given vitamin B to prevent permanent damage to their bodies. The hunger strikes are not new, it is an action that has been carried out in the society and in prisons since the 80s and the government is well aware of what this action means.
Of course, the people who go on hunger strike and put their body at risk of death do not bow to these rules. And this means that their physical resistance decreases rapidly.
What is the approach of prison administrations to hunger strikes?
There are already many violations in prisons, and of course, hunger strikes are not held in a separate place. A hunger strike is an action and a right, and it is the person's own initiative. However, disciplinary investigations were initiated in all prisons where hunger strikes are being carried out. There are two types of hunger strikes; one is carried out for a limited period of time, normally in turns, and the other is death fast, i.e. indefinite and to the end. At the moment, both actions are subjected to disciplinary investigation.
There is another violation of rights here. Because prisoners want to carry out their defence in their mother tongue, Kurdish. However, this request was not accepted and they will be given penalties and their defence is not taken. The aim of hunger strikers is not to die but to defend life. There is a very humane demand on the table. This is actually a call to dialogue. We want people to hear their voice and demands. We expect people to do so and to avoid any loss of life.
You mentioned that there were hunger strikes in Elazığ prison. Because, along with the State of Emergency, violations are becoming more and more common in prisons. To what extent are these violations grown?
We, as ÖHP lawyers, visit the prisons in Marmara region every month. We report these violations every 2 months. Unfortunately, there are ongoing violations of rights that have existed before and after the State of Emergency. Together with the State of Emergency we have seen an increase in arrests.
These led to other type of violations. We received many complaints, recently from Düzce Prison and Tekirdağ we had complaints of continuous assault, infringement.
Can you expand on this?
I am talking about prisoners taken to the hospital or trial, especially political and Kurdish prisoners, they are beaten, harassed.
Imagine a prisoner who has been in prison for 20 years, suffers from many illnesses, cannot look after himself and his needs, yet he is tortured and harassed.
We complain about all these practices but we get no results. State institutions do not touch their own officers.
In fact, even the most basic living rights are being violated. The issue of books for example. There is only one place where to get books, and when the book arrives it is sold in the prison for 3 or 4 times higher the price.
What is the situation of ill prisoners?
Prisoners on hunger strikes should be weighed every day. Because of weight loss, this has to be done regularly and they should also have continuous health checks.
The doctor is supposed to go and check on these prisoners, yet this is not happening. They always want the prisoners, no matter their condition, to go to the infirmary. This is clearly not reasonable because the person is in a period of minimum energy.
On the other hand, there are problems in the infirmaries in many prisons such as not having a doctor.
This is a violation of rights, which is justified with the lack of permanent staff.
The right to life and health, which is the most fundamental right, is usurped in this way.
It's not just a matter of shortage of doctors, there is a shortage of staff and materials as well as medicines.