Kurdish youth in Europe to stage Long March for Öcalan in Germany
Kurdish youth living in Europe will hold an action in Germany under the slogan "Crash Fascism, Free Leader Apo".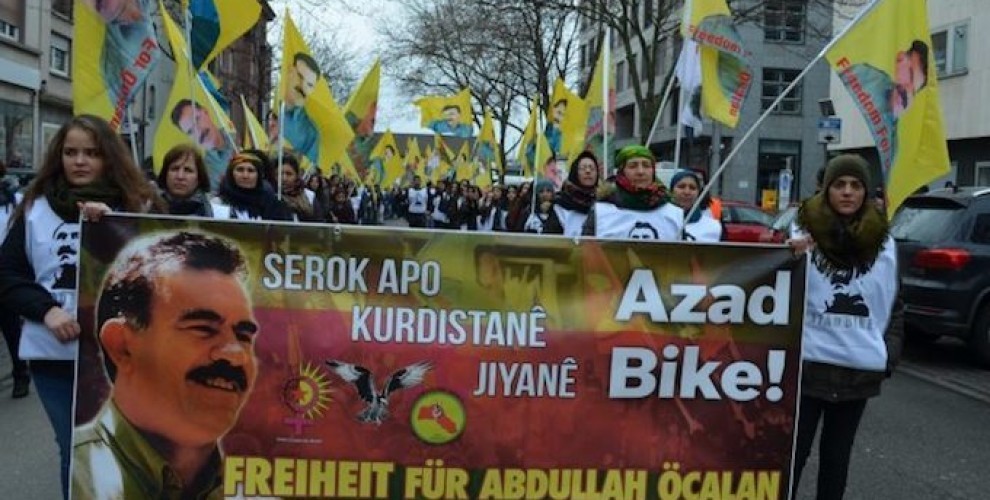 A Long March to demand freedom for Kurdish People's Leader Abdullah Öcalan will start in Dortmund on 2 September and will end in Düsseldorf on 7 September. 
Kurdish youth organisation Ciwanên Azad said, "We call for the participation of all revolutionary, democratic and internationalist youth, beginning with Kurdish youth, in the Long March we organise every year".
Explaining the Long March (Meşa Dirêj), Ciwanên Azad Coordination invited youth to participate to the march, which will last six days, and thus step up the struggle. 
The organisation stressed in a statement that the paradigm proposed by Kurdish People's Leader Abdullah Öcalan breaks the balance and alliances of a war that is constantly changing, and added that Kurdistan and the Middle Eastern lands are the scene of sovereignty wars.
Isolation never seen before
"There is no such an isolation regime anywhere in the world", said the statement, referring to the aggravated isolation imposed on Öcalan by the Turkish state.
"Our Leader is not allowed to communicate with anyone. He is not allowed to see his lawyers. Our Leader is kept in conditions that no human can bare".
The date is 2 September
The statement continued: "We believe that the Long March we will start on 2 September in Dortmund, will have a historic role against fascism. We are calling on all revolutionary, democratic, internationalist youth to participate in the Long March and to raise the voice of freedom against fascism and increase resistance."