Kurdish activist Nazdar Ecevit released from custody
Kurdish activist Nazdar Ecevit has been released from deportation custody in Darmstadt. The danger of deportation has been averted, the Hessian Refugee Council is now calling for the wrong decision under asylum law to be corrected.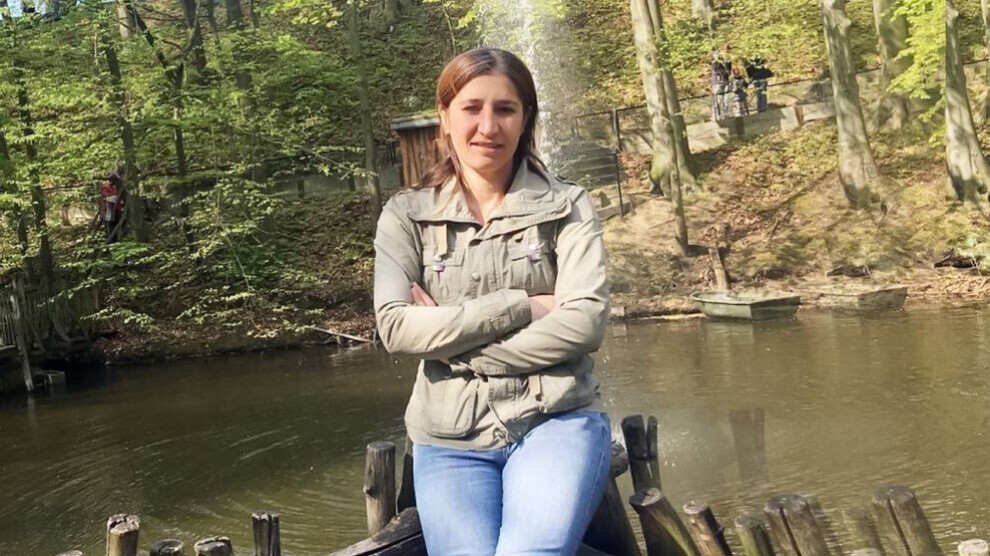 Nazdar Ecevit was released from detention on Thursday afternoon. This was announced by the Hessian Refugee Council. Due to a pending petition, measures to terminate her stay in Germany will not be taken for the time being, so she had to be released immediately.
"We are pleased that Nazdar Ecevit has been released from prison. This avoids the very serious risk of deportation. The actual decision in the case is still pending," explained Timmo Scherenberg, director of the Hessian Refugee Council. "Now the Federal Office and the courts are asked to correct the previous wrong decisions and grant her the protection status to which she is entitled due to the persecution in Turkey."
Nazdar Ecevit, an HDP activist who fled to Germany in 2016, was unexpectedly picked up from her accommodation in Bad Arolsen and sent for deportation a week ago. Thanks to passive resistance, the deportation was cancelled and she was taken to the detention centre in Darmstadt, where she immediately went on a hunger strike.
She had been in Turkish prisons for over five years and was sentenced in absentia to another prison term. Nevertheless, the Federal Office rejected the asylum application, and the administrative court, despite various pieces of evidence, dismissed the complaint without delving into it.
"We would like to thank all the supporters who have stood up for Nazdar Ecevit in the last few days, and we hope that in this case there will now be a change for the better," Scherenberg concluded in Frankfurt.