Justice Vigil continues in Van: "Hear the voice of the families"
The justice vigil of the prisoners' families at the Van Bar Association is continuing. Spokeswoman of the Peoples' Democratic Party (HDP) Ebru Günay visited the families on Tuesday.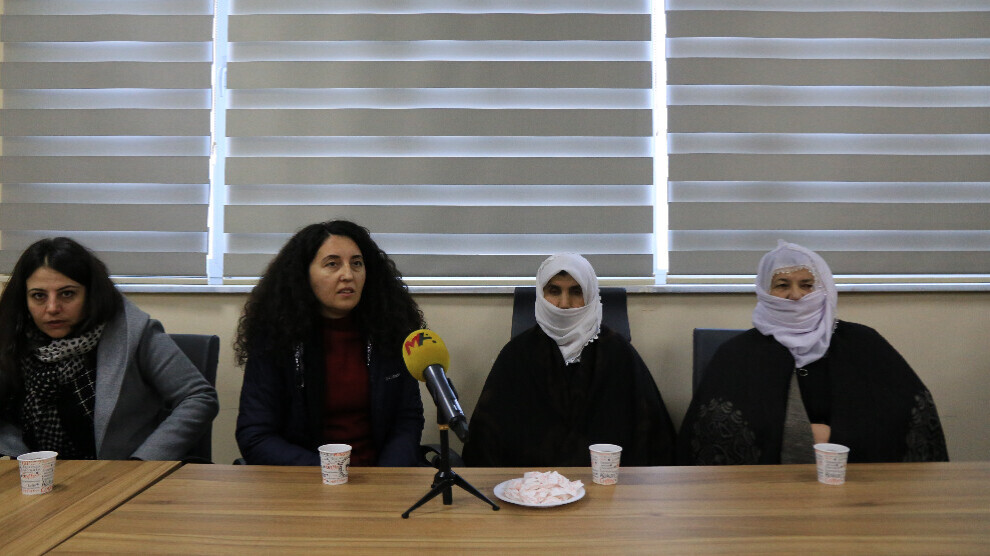 The Justice Vigil launched by the relatives of the prisoners at Van Bar Association for the freedom of sick prisoners, has been going on for two months. HDP's spokeswoman Ebru Günay and the HDP Saray district organization administrators visited the vigil today.
"All sick prisoners, especially Aysel Tuğluk, need to be released. If we raise our voice, we can expose this unlawfulness to the entire world. Moreover, we cannot receive information from Mr. Öcalan, something we strongly condemn. There is no other way than to raise our struggle," HDP Saray district co-chair Seyfettin Özsoy said during the visit.
'AUTHORITIES SHOULD TAKE MEASURES BEFORE IT IS TOO LATE'
Speaking after, HDP spokeswoman Günay stated that there is no justice in Turkey anymore and prisons have turned into places where people die. "Each of our jailed friends is displaying great resistance against this. Families are also resisting in order to express their concerns. The demands of mothers are our demands. We do not recognize these rights violations and we will fight against them. We appeal to the Minister of Justice, hear the voice of the families, abandon the policies of torture, and release the sick prisoners. We urge the authorities to step into action for sick prisoners before it's too late," the spokeswoman said.