Iranian protest anthem "Baraye" wins a Grammy
The Iranian protest anthem "Baraye" has been awarded a Grammy. The ballad by singer Shervin Hajipour received the award in the new category "Best Song for Social Change".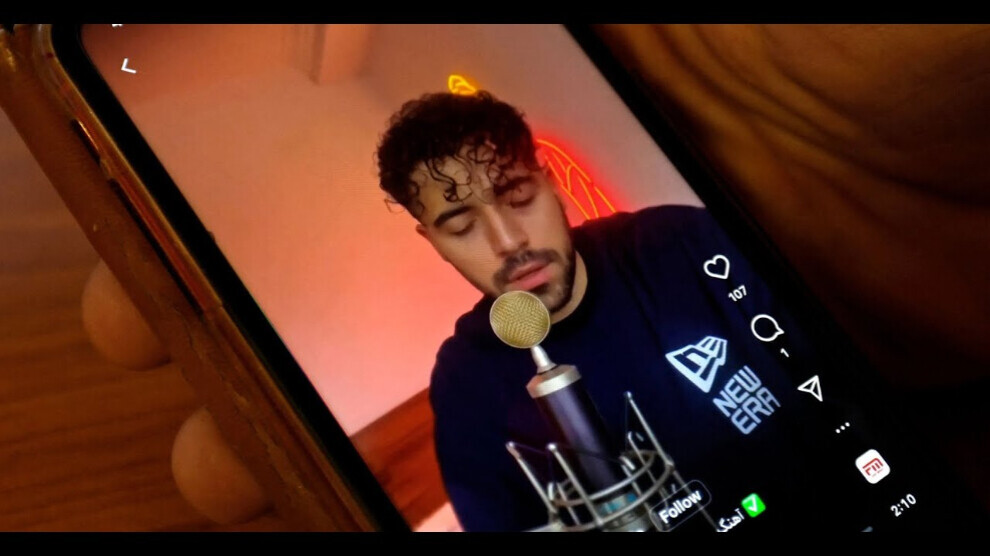 The Iranian protest anthem "Baraye" has been awarded a Grammy. Singer Shervin Hajipour's ballad, which touched millions during the Iran's Jin Jiyan Azadî revolution, won the new Best Song for Social Change category at the prestigious music award ceremony on Sunday night in Los Angeles.
This is an award for special merits that "recognizes creators of music with a message that responds to the social issues of our time and has the potential for positive global impact," according to the Academy.
The lyrics to "Baraye" are a musical collage of snippets of news posted online as a show of resistance following the death of Jina Amini. They all start with the word baraye - in Farsi "for" or "because of" - and address the various reasons why people in Iran are demanding political and social change.
Hajipour posted the song online at the end of September. "Baraye" was viewed more than 40 million times on his Instagram account in just two days before the post was banned and Hajipour was temporarily arrested. He's now out on bail. According to his lawyer, he is accused of propaganda against the regime and he is not allowed to leave the country. Hajipour, 25, wrote on Twitter on Monday: "We won."
Protests continue
In Iran, young people in particular have been protesting against the authoritarian clerical-fascist Mullah regime since mid-September. Under the slogan Jin, Jiyan, Azadî (woman, life, freedom), they are demanding a system change. The trigger was the death of a Kurdish young woman, Jina Amini. The 22-year-old from the city of Seqiz was arrested by the moral police for violating Islamic dress codes and was beaten to death at a police station in Tehran.
Over 500 dead
Even though the demonstrations have subsided recently, resistance against the regime continues. The protests against the repressive government and the Islamist system of rule plunged the political leadership into one of the worst crises in decades. The regime responded brutally: at least 527 dead, around 30,000 arrests and at least four executions in connection with the demonstrations.