IHD: Many have been tortured, including mothers
The AKP regime has attacked the 700th gathering of the Saturday Mothers. Dozens were detained but the crowd resisted for hours under attack. IHD announced that attendants were tortured, including the mothers. The demonstration has concluded for the week.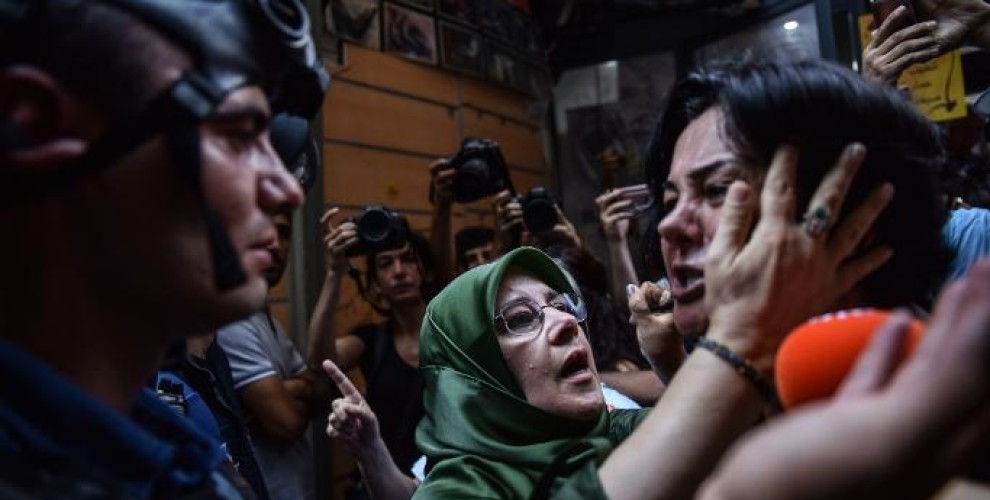 The police attacked te 700th gathering of the Saturday Mothers in the Galatasaray Square with rubber bullets and tear gas. Over 50 people have been detained as the crowd refused to leave the square for over 3 hours. Saturday Mothers announced that they will continue next week and ended the demonstration.
KAYA: THEY DID WHAT BEFITS THEM
HDP Istanbul MP Huda Kaya was among the people who were attacked and said: "For hours, we have been under constant attack. They still haven't been able to disperse the crowd. Like every week, we were to read the statement and go, but they couldn't tolerate that. They did what befits them, and we will do what befits us. We didn't disperse, we waited. We felt the Gezi spirit. We demanded the release of detainees. We are here."
ORDERS BY SOYLU
The MPs were also targeted by rubber bullets, while the Ahmet Kaya song "Mother, Find Me" was played throughout the Istiklal Avenue from early hours when the crowd started to gather. The police surrounded the Galatasaray Square with 12 buses and several water cannons. CHP Istanbul MP Sezgin Tanrikulu announced that the attack orders were given by Interior Minister Suleyman Soylu.
IHD: MANY HAVE BEEN TORTURED, INCLUDING MOTHERS
IHD Istanbul Chapter issued a written statement on the matter and said:
"By 10:30 in the morning, the security forces started to intervene and use tear gas, people were reverse handcuffed, battered and detained. All entrances to the square were cut off and the area was evacuated. The intervention and detentions continue in back streets. The detainees are being held in police vehicles. Reports say IHD Istanbul Chapter's Commission Against Disappearances Under Custody Members Sebla Arcan, Maside Ocak and Gamze Elvan, Chapter Secretary Leman Yurtsever, relatives of the disappeared Ali Ocak, Faruk Eren, Hasan Karakoç and Cihan Gülünay as well as many human rights defenders have been detained.
Security forces have illegally intervened with the 700th week demonstration of the Saturday Mothers and tortured people. Many attendees have been tortured, including the mothers and other relatives of the disappeared. We are calling on the Interior Minister: Release IHD Istanbul administrators and members and the activists at once. Launch investigations against the security forces who committed crimes."