IHD delegation prevented to reach fires area in Dersim
The Human Rights Association delegation was stopped by the gendarmes and prevented to reach Kutudere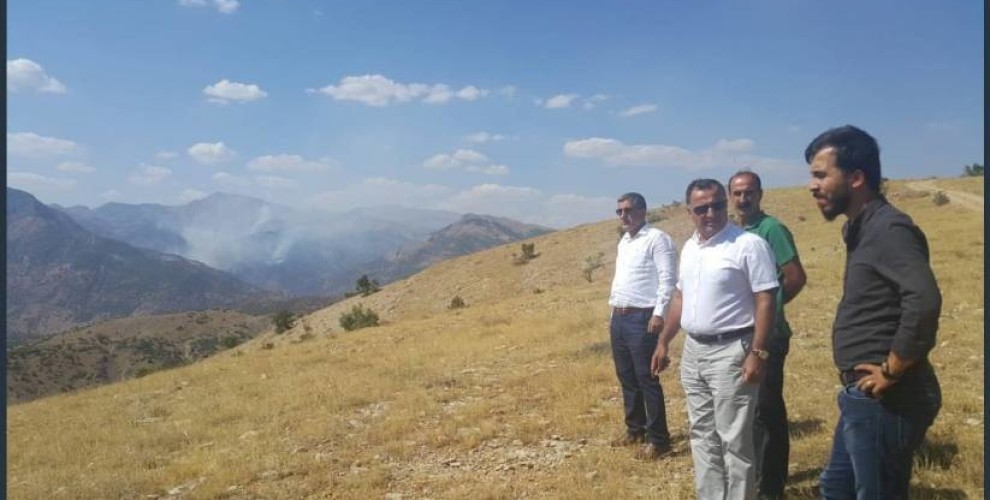 IHD executives who wanted to go to the area where fires erupted burning hectares of forest in Dersim were blocked by the soldiers.
The delegation, made up of Human Rights Association (IHD) executives, have reached Dersim to examine the areas where fires destroyed the forest. 
The delegation wanted to go to Kutudere, but on the Pülümür way they were stopped by gendarmes. That was the area where the fires are still burning as authorities prevented volunteers to go and extinguish the fires. 
The members of the delegation' vehicles were stopped and they were told that the governor had given instructions not to let them pass through.
IHD deputy chair, Raci Bilici, said that flames spread over a wide area due to the lack of intervention.
The delegation was finally forced to turn back because of the prohibition.