IHD: 49 people have died in prison since the beginning of 2020
The Human Rights Association (IHD) said that 49 prisoners have lost their lives since the beginning of 2020. Allegedly, 15 have committed suicide. Since 15 April 4 seriously ill prisoners over 70 have lost their life due to Covid-19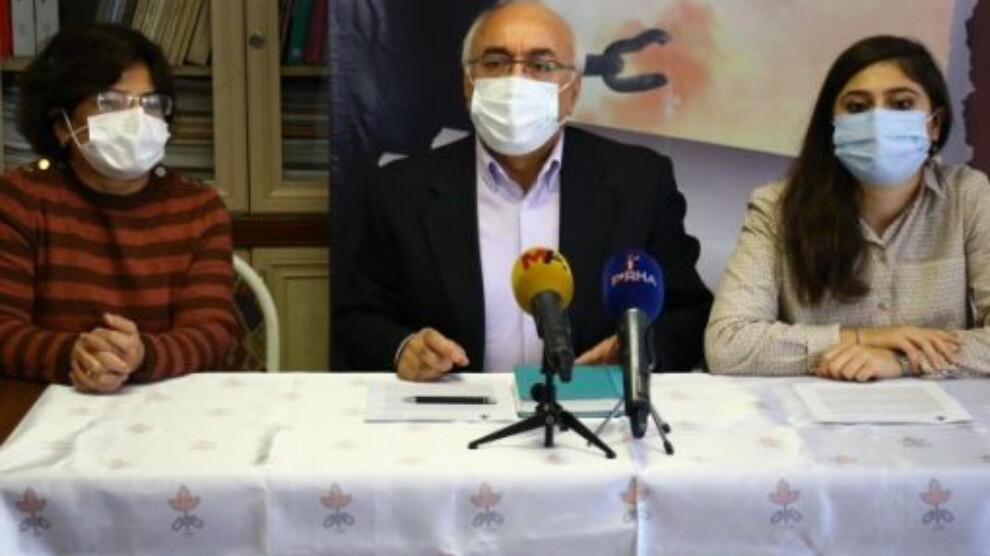 The Human Rights Association (IHD) Central Prisons' Commission said that 49 prisoners have lost their lives since the beginning of 2020. 
IHD Co-Chair Öztürk Türkdoğan said that the "Law on Criminal Enforcement", which was published in the Official Gazette on 15 April 2020, was discriminatory, and actually led to the release of criminal organization leaders.
Türkdoğan added: "Journalists, students, lawyers and, especially political prisoners were kept behind bars even though they did not commit any violent acts and they are still not released."
Central Executive Board Member Nuray Çevirmen and Central Prisons' Commission Member Dilan Ateş reminded that "according to our statement in March, as far as we could detect, there were 1,564 ill prisoners in Turkey's prisons and 591 of them were seriously ill. This number has increased."
Raising concerns over hygiene and preventive measures to counter the spread of Covid-19 in prisons, Ateş said: "COVID-19 hits especially people with chronic diseases. Since 15 April, 4 seriously ill prisoners over 70 have lost their lives."
Ateş noted that "the vast majority of ill prisoners cannot go to hospital because they do not want to stay in quarantine wards alone."
Ateş ended her remarks by saying: "Sufficient measures must be taken to prevent death in prisons, as they are getting more and more frequent. Prisoners must be granted access to their right to healthcare and all conditions compatible with human dignity must be provided so that people' physical and psychological integrity can be protected."