Hunger strikes in prison reach day 116
The hunger strike launched in prisons against the Imrali isolation continues on its 116th day. The solidarity hunger strike launched in Maxmur continues on its 95th day and in Greece on its 78st.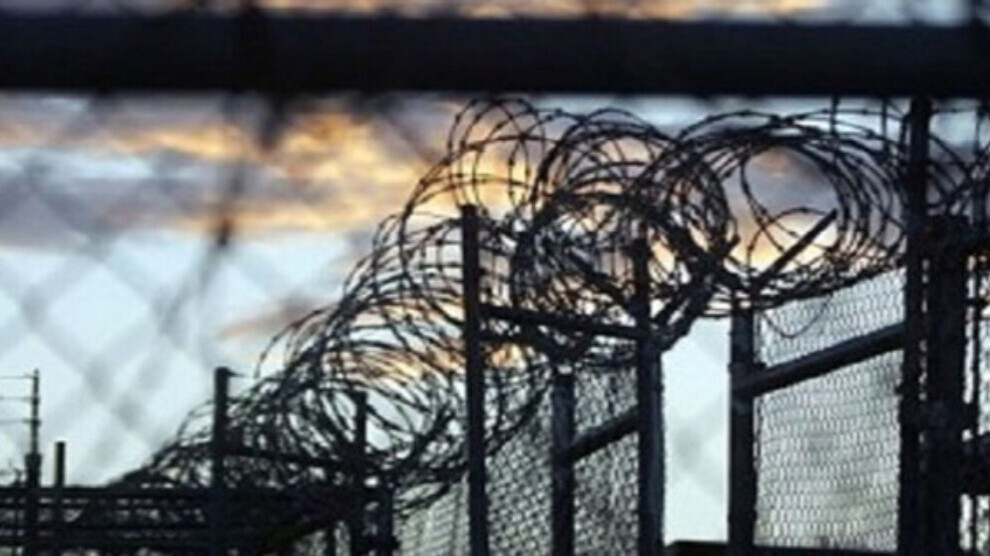 An indefinite alternating hunger strike was undertaken by PKK and PAJK prisoners on 27 November in order to end the isolation imposed on Kurdish people leader Abdullah Öcalan, who has been held in Imrali High Security F Type Closed Prison for 22 years, and to protest the increasing violations of rights.
The hunger strike has been taken over by the 24th group and has reached day 116.
One of the prisoners on hunger strike is Kendal Xelîfe (Ernêsto), who was arrested and sentenced to life in 1992.
Kendal Xelîfe is from Dêrik, in Qamishlo, and has joined many hunger strikes in prison before. His sister Cewahêr Xelîfe talked to ANHA about her brother. "My brother was detained in 1992. Despite having been injured when he was caught he was tortured. Only once in 2009 we were able to meet with my brother. We have a phone call every Wednesday with him. He says his spirit and that of his friends is high."
95 days of hunger strike in Maxmur
A hunger strike led by women against the isolation imposed in Imrali was launched on December 18 in Maxmur Camp in South Kurdistan. The action is taking place at the Martyr Families's Association and is on its 95th day.
78 days of hunger strike in Greece
An indefinite alternating hunger strike action was also launched in Lavrio Camp in Greece in support to the main action in prisons and demanding the end of the isolation imposed on Öcalan. The hunger strike is on its 78th day and is led by the Revolutionary Youth Movement (TCŞ-Tevgera Ciwanên Şoreşger), the Kurdish Women's Movement in Europe (Tevgera Jinên Kurdistan a Ewropa) and Navenda Çanda Kurdistan (Kurdish Cultural Center).