HRW Director: CPT has clear standards, isolation is unacceptable
Emma Sinclair-Webb, Turkey director of Human Rights Watch, explains that the Anti-torture Committee is bound by clear standards: "It is unacceptable that Öcalan has not been able to receive any visitors for two years."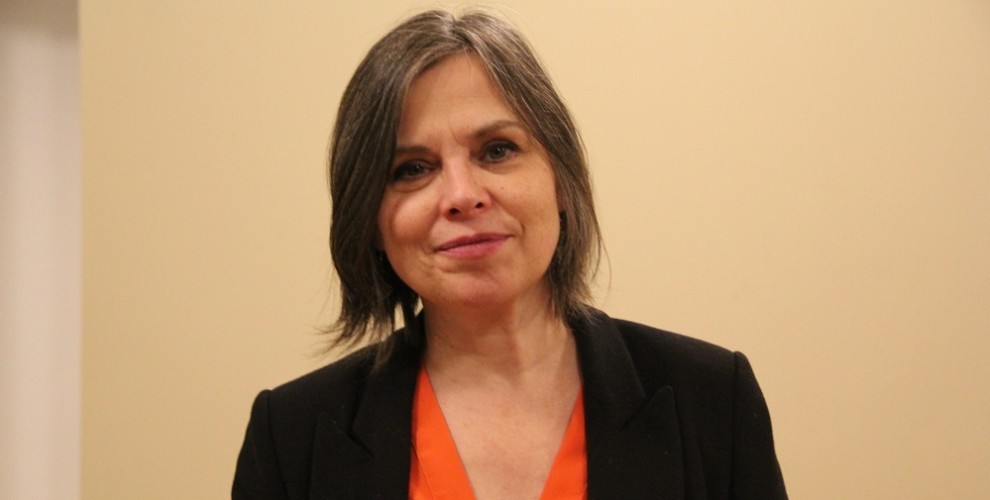 ANF talked with Emma Sinclair-Webb, Turkey director of Human Rights Watch, about the aggravated isolation of the Kurdish People's Leader Abdullah Öcalan in Turkish jail and the human rights violations in Turkey.
"The laws are used as a means of repression"
According to Emma Sinclair-Webb, there is no doubt that serious human rights violations are taking place in Turkey: "There used to be human rights violations against Kurdish and leftist groups before, but today we find them in all areas, whether right, left, conservative, Kurdish or Turkish." HRW Director criticized that the anti-terror legislation is used as a means of political repression: "All opposition voices are standing trial and facing bans."
"Human rights in crisis"
The human rights expert, with a focus on Turkey, stated that nearly twenty percent of detainees in Turkey are being held for terrorist charges: "This situation speaks for itself. We know that between two and three thousand soldiers were arrested after the coup, the rest were not convicted of the coup but of membership. The majority of them were arbitrarily tried and imprisoned. Many of them have no record of acts of terrorism, but they are still convicted or imprisoned under anti-terrorism legislation. The current situation can only be described as a crisis of human rights violations."
"It is pretended that everything is normal"
When asked about her opinion on the isolation of Abdullah Öcalan, Emma Sinclair-Webb said: "As Human Rights Watch, we are against any kind of isolation. The notion of isolation has often been criticized in the laws of Turkey, and especially in the Penitentiary Law. In particular, the Council of Europe's Anti-torture Committee (CPT) has criticized Turkey many times regarding solitary confinement. Until a few years ago, much was discussed about the practices of isolation in Turkey. Turkey has been criticized for ignoring the social rights of prisoners, including Öcalan, or at least it has been talked about. In the current phase, it seems that we have forgotten everything. These topics are not talked about, it is pretend that everything is normal."
"Isolation is unacceptable"
Sinclair describes solitary confinement as a major problem in Turkey's prisons: "Isolation now no longer affects Öcalan alone, it also poses a major problem for many other prisoners. The CPT is silent about this, but it has clear standards in this regard. It is unacceptable that no one has been allowed to see Öcalan for two years."
"Europe knows about the situation in Turkey"
Europe knows exactly what is going on in Turkey, but the EU policy towards Turkey is mainly about the migration issue, according to Emma Sinclair-Webb: "That's why many human rights violations in Turkey remain in the dark."
"What happened in Cizre must not be forgotten"
Commenting on the massacres perpetrated by state forces in Cizre three years ago, the human rights expert said: "At that time, Europe was not talking about what was happening in Turkey because of the Syrian war. At that time, as human rights organizations, we wrote reports and documented what had happened. With the ensuing coup suddenly everything was interrupted. Incidents like in Cizre were tried to be covered up. What happened there is very important and must not be forgotten. The UN later published a report on the subject, but the coup prevented the issue from being tackled. The timing was not good."
"Turkey considers many things as a terrorist matter"
"Turkey sees many things as a terrorist issue," Sinclair-Webb said continued, "It is said that martial law is not valid for certain regions. Turkey is trying to avoid discussing war crimes. There is not much talk about these topics in Turkey. But no matter how much the government speaks of the fight against terrorism, it is enough for us to look at the incidents in terms of human rights. It was important to point out civilian deaths and attacks on areas where no fighting had taken place. All of this has been documented by the human rights institutions."