Guards beat political prisoners in Şirnak for refusing to sing national anthem
Political prisoners in Şirnak were beaten until they were hospitalized because they refused to sing the Turkish national anthem. The inmates speak of treatment "beyond justice, humanity and dignity" and demand immediate action.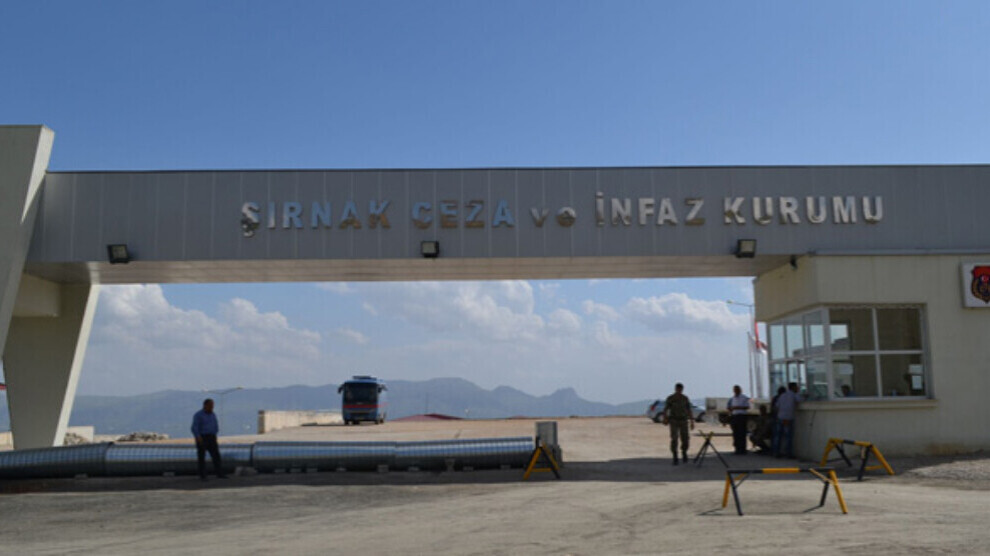 Political prisoners from a maximum security prison in Şirnak have made a dramatic appeal to the public and call for immediate action. The prisoners denounce harassment beyond justice, humanity and dignity, as well as total arbitrariness. The latest incident of this spiral of violence were blows in the face, kicks and beatings of the prisoners who refused to sing the Turkish national anthem. The prisoners demand an immediate inspection by an authorized organization.
The appeal was made public through the family of political prisoner Hamza Sönmez. He told his relatives in a phone call on Monday that two community cells had been attacked by the prison guards. "We were asked to take the marching position and sing the Istiklal Marşı. We said we would not accept such treatment. Then we were beaten. I was injured in the head and other prisoners had their noses smashed. We were later taken to a hospital where some of us had to have an operation."
The prisoners were then put on solitary confinement. Medical documentation of the injuries is available, Hamza Sönmez said. Human rights organizations are urged to send delegations to inspect the T-type prison in Şirnak.