Former FARC commander Santrich: one year of unjust prison
One year has passed since the unjust imprisonment of peace negotiator and former FARC commander Jesús Santrich.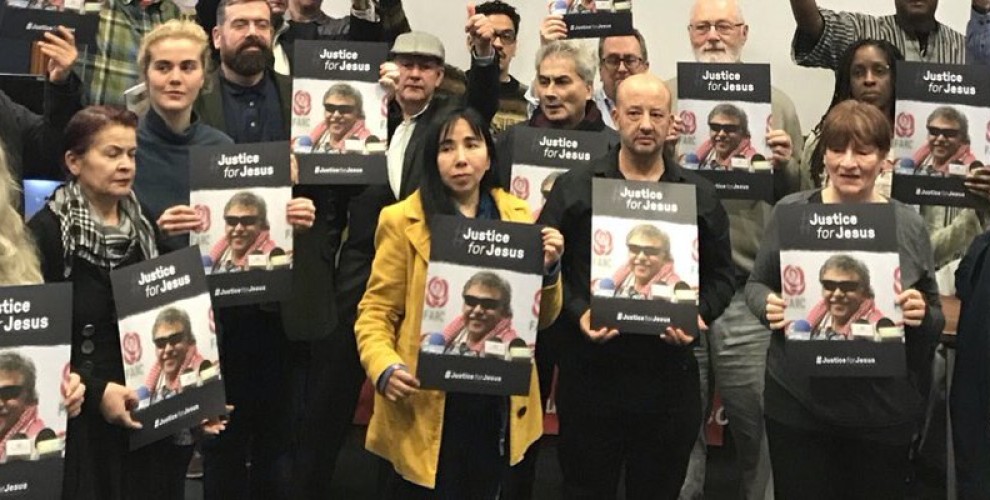 Former FARC commander Jesus Santrich has been framed and is still in detention despite prosecutor admitting he has no evidence against him.
The Colombian People's Alternative Revolutionary Force (FARC) party has repeatedly asked the Attorney General's Office to release Jesus Santrich immediately.
FARC Senator Victoria Sandino, highlighted that the FARC member "has been framed and accused to be involved in a drug trafficking process for which he is demanded to be extradited to the US".
The juridical procedure though, violated due process, the presumption of innocence and judicial guarantees.
Sandino maintained that "Santrich's detention is contrary to the law, but above all contrary to human dignity. Santrich is currently in total isolation, a situation incompatible due to his visual disability".