Female prisoners face embargo and open threats in Istanbul prison
Political prisoners in Bakırköy Women's Closed Prison said that the prison administration imposed an embargo on them and openly threatened them.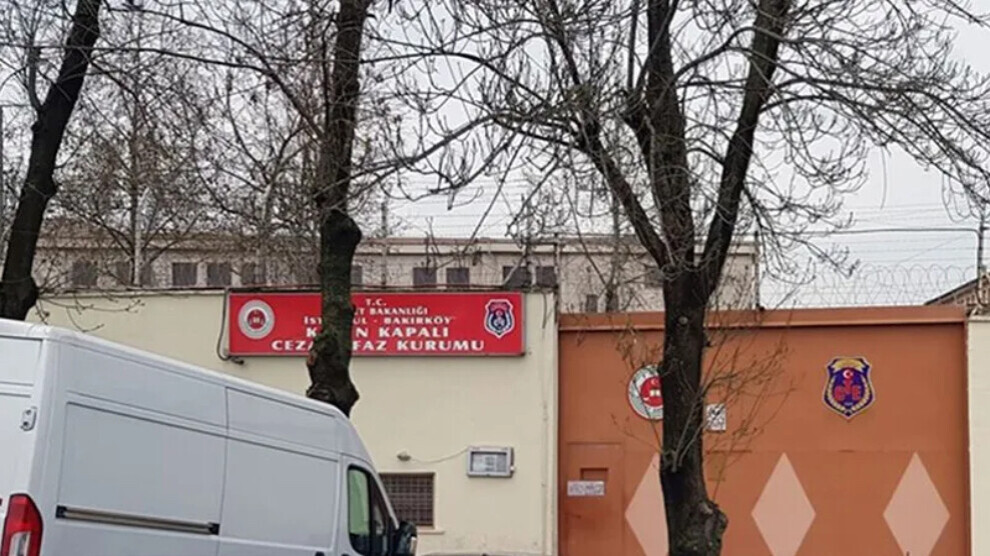 Right violations in prison, such as strip searches, systematic raids, confiscation of letters and threats are reported in a statement made by political women prisoners in Bakırköy Women's Closed Prison.
OPEN THREATS
"Every routine search carried out recently in Bakırköy Prison is carried out in the form of a raid. A large number of guards outnumbering prisoners are assigned during the searches as if they are going into a military operation. Guards step on dining tables, tables are dismantled, they even search inside TVs and refrigerators. Strip searches are carried out to harass women. We are openly threatened by the prison administration," the statement said.
EMBARGO AND ARBITRARY PENALTIES
"Faxes and letters sent to HDP, CHP, ÖHD and İHD to report these violations and problems were confiscated. Prison administration imposes an embargo so that these violations are not reported to media outlets and institutions. We are subject to criminal proceedings for the slightest objection.
Another important issue is that on 1 March 2022, prisoner Sibel Gölbaşı was summoned to meet two individuals from the intelligence service. Our friend, who immediately understands the situation, wanted to leave, however they threaten our friend and her family.
'DECEIVING YOUNG PRISONERS'
We filed a criminal complaint concerning this incident. However, the administration seized it as well and did not deal with it.
Sibel Gölbaşı is a young 20-year-old friend. This is a policy aimed at deceiving young prisoners. Our stance is clear. We call on the relevant institutions to step action against these and similar situations and problems."