FARC mourned killing of 7-month-old baby
Samuel Gonzalez died as a result of an attack against his father, former FARC guerrilla Carlos Enrique Gonzalez.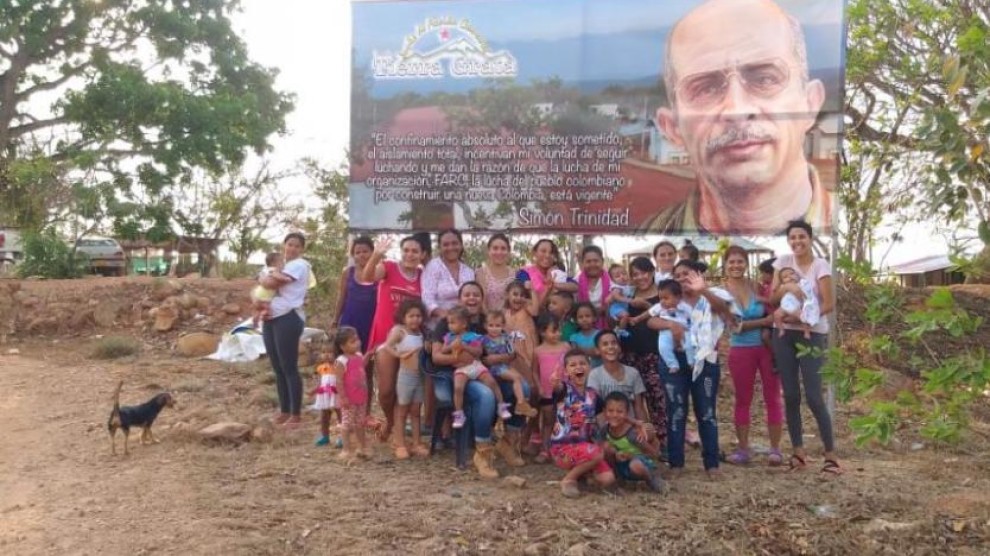 A seven months old baby, one of Colombia's "peace babies", born and raised at reintegration site for demobilized FARC guerrillas, died after gunmen attacked his parents.
The death of the 7-month-old Samuel Gonzalez, the child of a former FARC guerrilla and his girlfriend, devastated the FARC community who lived with the family and who witnessed to the baby's birth and short life.
The baby was born and living in the Simon Trinidad reincorporation camp in Cesar where his father, the 23-year-old Carlos Enrique Gonzalez, was living with his family after the Final Peace Agreement was signed, on 24 November 2016.
Samuel' young parents survived the attack, but their baby died of his injuries on the way to the hospital.
Just days before the attack, members of the reintegration camp posted a photo of one of their children, saying that "the children show the faith our former fighters have in the peace process."