Dramatic human rights situation in Rojhilat
Iran continues to drive a hard line against the Kurdish part of the population. This is evidenced by data from the Kurdistan Human Rights Network (KHRN), which presented a recent monthly report on the human rights situation in Rojhilat.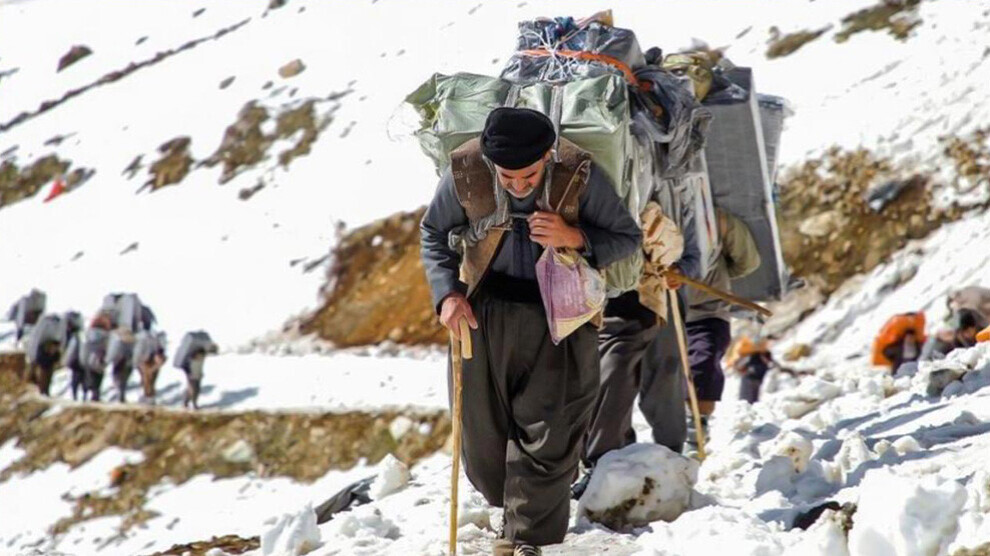 The Kurdistan Human Rights Network (KHRN) has presented its monthly report on the human rights situation in Rojhilat (Eastern Kurdistan). The report shows that the already dramatic situation for the Kurdish part of Iran's population continues to escalate.
According to the information collected by the statistics and documentation centre of the KHRN, one Kurdish prisoner has been executed by Iran, a civilian has been shot dead by the police, and three kolbars have lost their lives carrying goods in border areas during the past month. At the same time, ten kolbars have been shot and wounded by Iranian military forces. In March, at least 25 Kurdish civilians and activists have been detained and at least 22 others have been sentenced to varying terms in jail. Also, two civilians have been injured in landmine explosions and three workers have been injured in work incidents.
Executions
On 14 March, Iran executed a 33-year-old Kurdish prisoner from Bukan named Nasser Valizadeh in Orumiyeh Central Prison. He was arrested in 2014 and charged with "premeditated murder".
Kolbars
The situation of load carriers and border traders (kolbars) in Eastern Kurdistan also remains dramatic. According to the report, three Kolbers have died in the past month while carrying goods in the border area. Two of them froze to death, one was killed in torture by Turkish military forces, and ten others were wounded as a result of shootings by the military forces.
Arrests
At least 25 Kurdish civilians and activists were arrested by Iranian security forces in various cities of Iranian Kurdistan throughout the past month. While four of these detainees were arrested to serve prison terms, the latest situation of at least 14 of them is not known.
Prison sentences
In March, at least 22 Kurdish civilians and activists were condemned to sentences varying from six months and 30 lashes to 15 years in prison. Of these people, 13 were sentenced to six months in prison and 30 lashes for protesting Turkish army's offensive against the Kurdish town of Serêkaniyê (Ras al-Ain) in northern Syria.
Landmine explosions
On March 2, KHRN documented two landmine explosions in Rojhilat. The detonations left a farmer and a shepherd injured.
Workplace accidents
In addition, at least three Kurdish workers were injured in the past month as a result of falling from heights during work.
The KHRN had also previously reported that on 17 March, Iranian police killed the 25-year-old Kurdish civilian Sirwan Mohammadi after opening fire on a group of people in Darreh Drezh town of Kermanshah province. Police had reportedly shot them to prevent them from heading to Dolatabad town to take part in a fight that had taken place between two groups. A 70-year-old man named Ali Ahmadi was also severely injured and taken to hospital as a result of the police shooting.
Prisoner returned to custody before completion of treatment
Furthermore, Kurdish political prisoner Kamal Sharifi, who has been serving the 13th year of his 30-year prison sentence in internal exile in Minab Prison of Hormozgan province, had suffered a heart attack on 1 March and was taken to the city hospital. He had been returned to prison after four days in hospital without completing his treatment. Sharifi was taken to hospital for a second time on 7 March and underwent an angioplasty. However, once again, he was taken back to prison before the completion of his treatment. Sources close to the prisoners' family told the KHRN that this situation has "endangered" his life.