Conscientious objector Zana Aksu sentenced to imprisonment
Conscientious objector and human rights activist Zana Aksu has been sentenced to 18 months in prison and fined 10,000 TL for refusing to obey orders by a Turkish court in Siirt.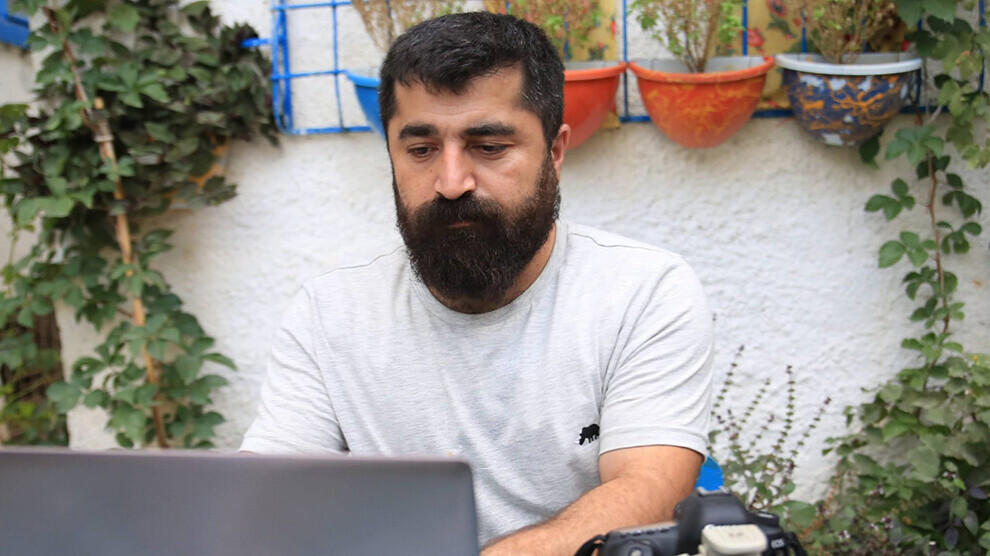 For an alleged violation of Turkish military law, conscientious objector and human rights activist Zana Aksu has been sentenced to 18 months in prison by the Criminal Division of the Eruh District Court. He is also to pay a fine of 10,000 TL (equivalent to about 1,000 euros). Aksu had already been charged with insubordination in 2018 and acquitted. The prosecution did not let up and initiated proceedings again last year. This time with success for the time being. The verdict is not yet final.
Zana Aksu nevertheless remains unimpressed by the court decision. "I refuse to be part of the Turkish army or any other military structure that forces me to take up arms against my conscience. I will not be part of what the army does," the conscientious objector commented on the court ruling after the trial. He stressed that the judicial authorities will not succeed in dissuading him from his convictions. "I am ready to lose my freedom and go to prison. But I will not retreat one step from my philosophy of preserving life," Aksu said. The 35-year-old called on the Turkish government to introduce the right to conscientious objection. Turkey is the only member state of the Council of Europe that still does not recognize conscientious objection.
Who is Zana Aksu?
Zana Aksu was born in 1986 in Eruh district of Siirt and works as a journalist. In 2011, he was arrested for his work for the free Kurdish press in the final year of his studies at Adnan Menderes University in Aydın and was remanded in custody for a year and a half. Between 2009 and 2011, he worked for the DIHA news agency, which was later banned by emergency decree. He then served until 2016 as editor-in-chief of the weekly newspaper he founded, Siirt'ten Öte [Beyond Siirt], which was published in three languages (Kurdish, Arabic, Turkish) and was also closed by the state. Starting in 2012, Aksu also chaired the branch of the Human Rights Association (IHD) for four years and was part of the group that created the first interactive map of mass graves in Kurdish areas of Turkey. That same year, he announced his conscientious objection. In 2015, he documented the Turkish military siege and related war crimes in Cizre and Şırnak. Due to statements and press releases as IHD chairman of Siirt and human rights activities, various investigations were conducted against Zana Aksu for terrorist propaganda. Several proceedings for alleged membership in a terrorist organization are pending. In addition, another court case is ongoing in Siirt for violation of Turkish military law.