Amed, Batman and Izmir: Justice for the disappeared
Actions were held in Amed, Batman and Izmir to demand justice and truth for the disappeared while in state forces custody.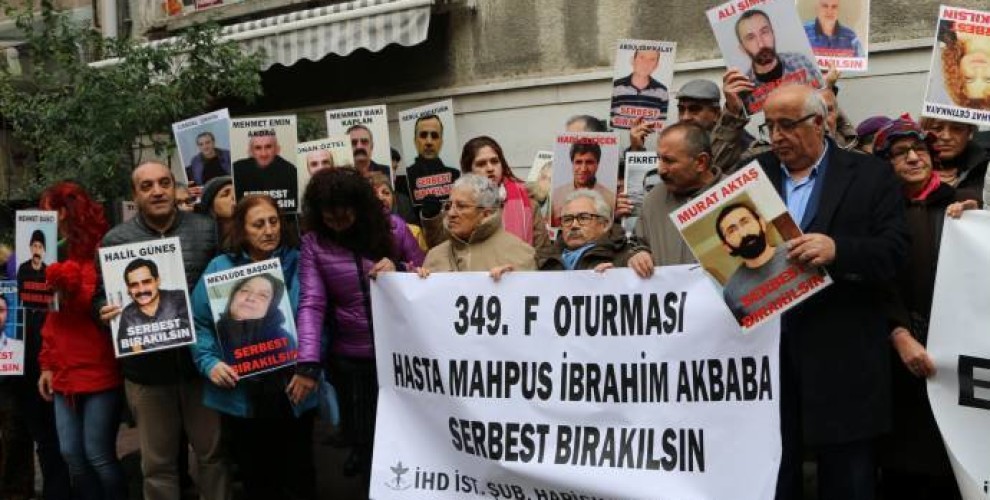 Human Rights Association (IHD) Amed Branch and the relatives of the disappeared while in state forces' custody, demanded justice and the truth for their relatives in Amed, Batman and İzmir provinces.
The action has reached week 512 and was held in the IHD building. The actions was attended by relatives of the disappeared, human rights defenders and CHP Diyarbakır Provincial President Mehmet Sayın participated.
Adnan Örhan, a member of the IHD disappeared commission said: "This geography saw many forced disappearances and murders. One of the people murdered was Tahir Elçi".
Örhan, whose father, uncle and cousins disappeared while after being taken into custody in the '90s, added: "Tahir Elçi was murdered by what is called unknown perpetrators. Tahir Elçi had struggled to get justice for many disappeared people and their families both as lawyer and IHD president."
Ali Müldir's story
IHD Branch executive, Ezgi Sıla Demir told the story of Ali Müldir who disappeared in Silopi on 1 January 1994.
On that day, police officers went to Ali's house and asked for him and his father.
From that day onward, no news have been heard as to the fate of Ali.
Batman: Tahir Elçi remembered
In Batman, relatives of the disappeared people and human rights defenders came together in the Human Rights Association building for the 418th week.
Amed Bar Association President Tahir Elçi was remembered in the action. He was murdered in Sur, in 2015.
Devran Yıldız, the co-chair of the IHD Batman Branch, said that the investigation carried out on the murder of Tahir Elçi had gone nowhere after three years since the killing.
Izmir: Justice and truth asked for Hüseyin Taşkaya
Members of the Human Rights Association (IHD) Izmir Branch gathered in front of the Prime Minister's Office in Konak to demand justice and the truth for the disappeared people.
The action has been carried out for 458 weeks.
Hüseyin Taşkaya was born in Siverek in 1951 and was a father of four. He disappeared in 1993.