A year after the 'helicopter incident', lawyers fear watering down of evidence
Lawyer Baran Bilici said that there has been no development in the case of the citizens who were detained by the soldiers in the Çatak district and were thrown out of a military helicopter and warned that a delay could help water down evidence.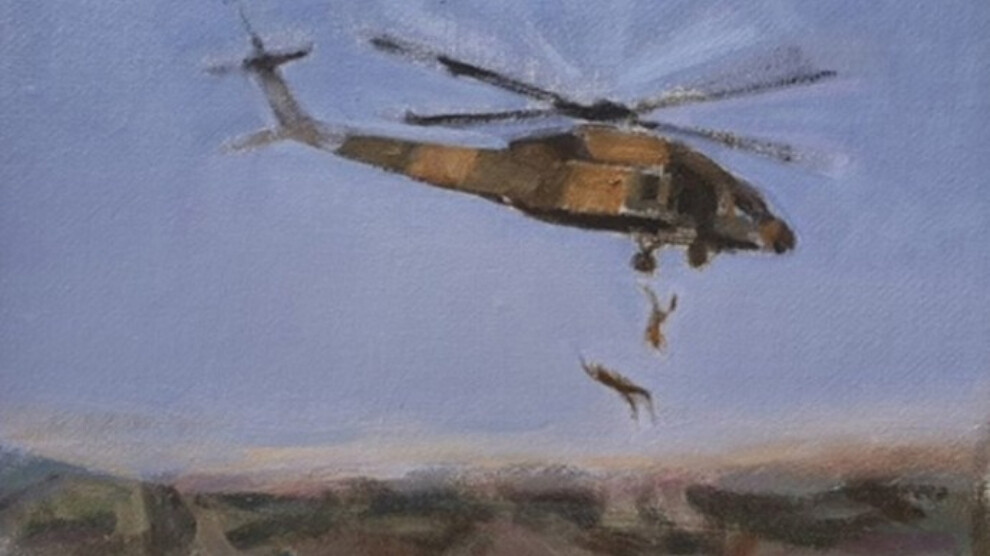 One year ago, two villagers were thrown from a military helicopter after being taken into custody by soldiers in Çatak, Van. The appalling incident caused the death of one of the villagers, Servet Turgut, and seriously injured Osman Şiban. Reminding that the confidentiality decision regarding the investigation is still ongoing, family lawyer Baran Bilici demanded that the investigation be turned into a lawsuit and said: "As the process continues, the evidence may be watered down."
Emphasizing that they have been making criminal complaints since the beginning of the incident, Bilici said: "When the investigation started, we reported the names of those who witnessed the incident to the prosecutor's office. Afterwards, we made sure that the witnesses were present and their statements were taken. Before time passed, we had our witnesses testify while their memories were still fresh. The testimonies of witnesses who saw Servet Turgut and Osman Şiban being taken into custody were recorded. Together with our colleagues, we submitted the evidence we could find. We requested that some deficiencies in the investigation be corrected. However, we do not know how much of this has actually been done, since there is secrecy in the investigation. We want the Office of the Chief Public Prosecutor to speed up this process. "
Bilici stated the fact that the investigation, which has been going on for a year, has not been concluded and this has created distrust of the public in the judiciary. The lawyer also fears that the longer the process the bigger the risk that evidence is watered down. Bilici said: "We think that the perpetrators to be identified should be prosecuted for the crime of torture. Because such events happen frequently in the region, but those involved in these kinds of incidents are somehow acquitted. This was a very serious incident and families have expectations. They want what is legally required to be done."