Şenyaşar family enters 7th day of Vigil for justice
The Şenyaşar family are carrying out a vigil in Urfa demanding justice. They called "on everybody who has a conscience to support our action."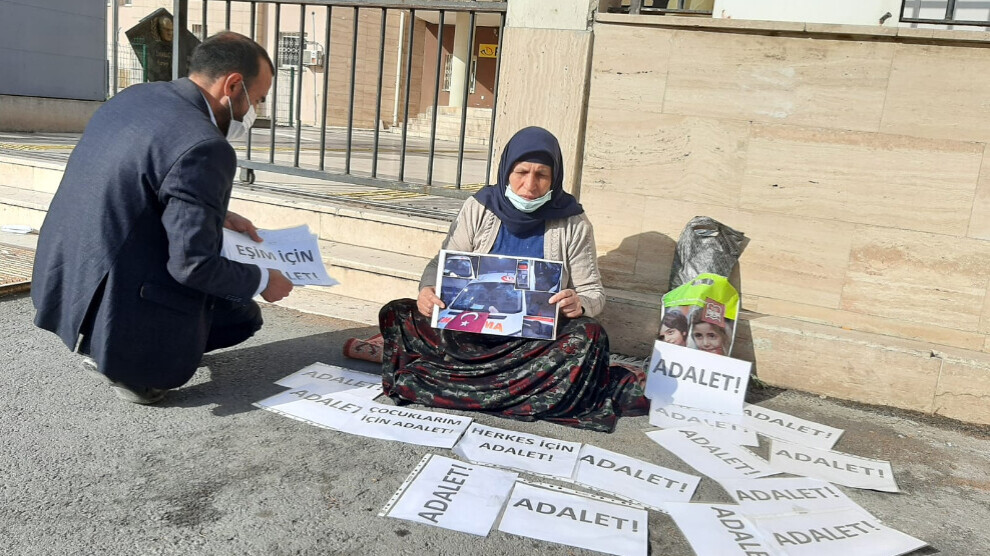 Hacı Esvet Şenyaşar and their children Adil and Celal Şenyaşar were killed by relatives and body guards of AKP deputy Ibrahim Halil Yıldız just before the 24 June elections. Fadıl Şenyaşar, who was injured, was arrested and is still in prison.
Emine Şenyaşar, mother and wife of the murdered men, started a vigil in front of the courthouse in Urfa demanding justice for her dead relatives and his imprisoned son Fadıl Şenyaşar.
The sit-in carried out by mother Emine Şenyaşar and her son Ferit Şenyaşar, who was injured in the attack, has entered its first week. The family's request to meet with the Chief Public Prosecutor was not met.
The Şenyaşar family said in a statement on Twitter: "Our vigil for justice continues on its 7th day. We invite everyone who has a conscience to support our struggle for justice and our rights and join us in front of the courthouse for 10 minutes."