Şenyaşar family, 84 days seeking justice
The Şenyaşar family continues to seek justice in front of the Urfa Courthouse for the 84th day.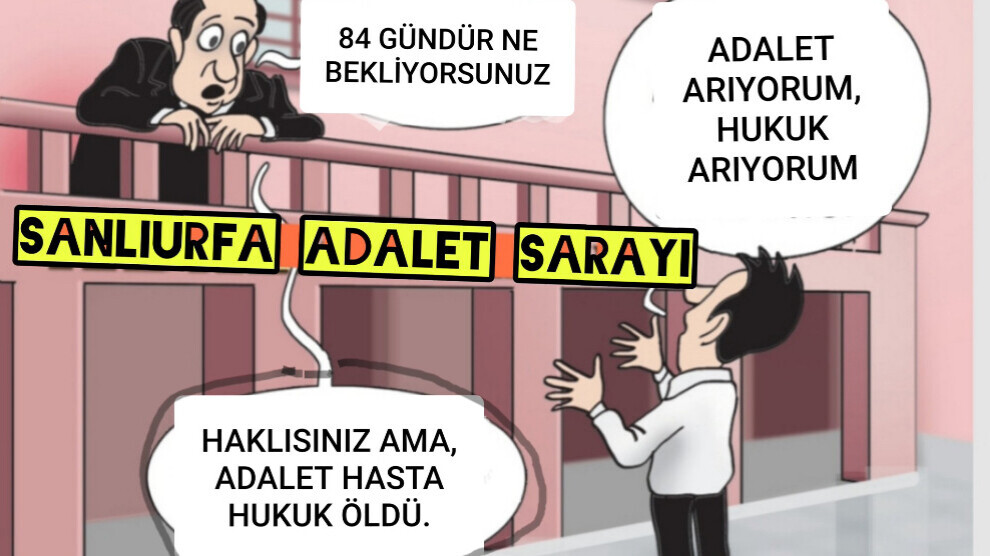 The vigil carried out by Emine Şenyaşar, who lost her husband and two sons in the killing carried out by the bodyguard and relatives of AKP Urfa MP Ibrahim Halil Yıldız in June 2018 continues on the 84th day. Emine is joined in the search for justice by her son Ferit Şenyaşar, who was injured in the attack.
The family has carried out their protest at their home in Suruç for some time to comply with the curfew imposed by the coronavirus regulation.
The Şenyaşar family returned to the courthouse today, the 84th day of their vigil.
The family shared a new message on their Twitter account. They posted a cartoon saying "Justice" and wrote: "On the 84th day, we ask for justice in front of the courthouse. Who murdered our three people at the Suruç State Hospital? We will continue to ask this question every day until justice is served."