Öcalan nominated for Sydney Peace Prize
Reverend Bill Crews of Australia has nominated Kurdish People's Leader Abdullah Öcalan for the Sydney Peace Prize awarded by Sydney Peace Foundation.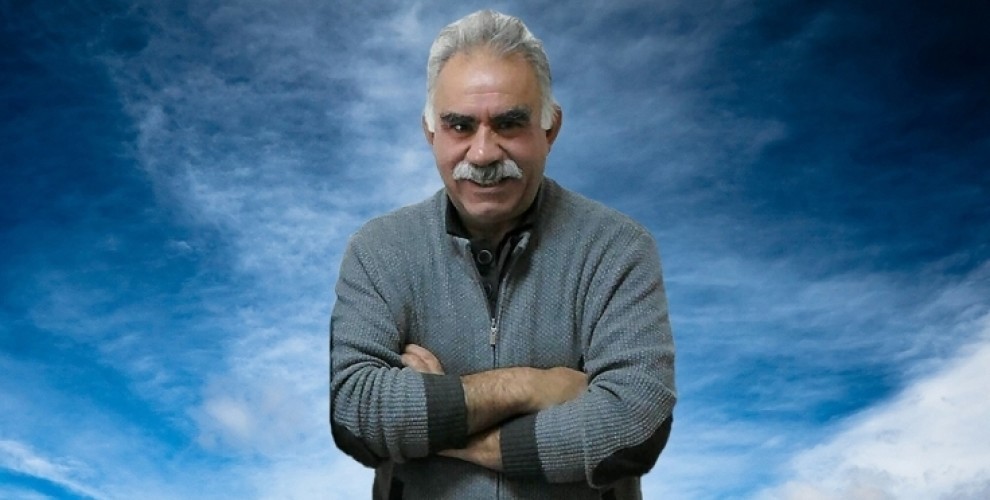 The Sydney Peace Foundation is a University of Sydney foundation that promotes peace with justice and the practice of non-violence and awards the Sydney Peace Prize, Australia's international prize for peace. The Foundation awards Sydney Peace Prize since its foundation in 1998.
Tasmanian Times reported that Australia's best known and respected clergy Bill Crews has nominated Kurdish People's Leader Abdullah Öcalan for the Sydney Peace Prize this year. During a Sunday service on 30 April 2017, Rev Bill Crews said, "I am honoured to have nominated Mr Öcalan for the Sydney Peace Prize" and called for his release from prison.
Crews likened Öcalan to South Africa's Nelson Mandela who was accused of being a communist terrorist and spent twenty seven years in prison. Upon his release in 1990, Mandela peacefully ended apartheid and later became President of South Africa and went on to become a champion of human rights the world over.
Rev Bill Crews, founder of the Exodus Foundation, stated that all people deserve to be free to enjoy their identity, language and cultural heritage. In his letter of nomination, Rev Bill Crews said, "Mr A. Öcalan started his movement in the aftermath of the 1980 military coup when it was against the law to be a Kurd, to listen to Kurdish music and to read and write anything in Kurdish language."
Rev Bill Crews also pointed out that Öcalan and PKK have modified their demand for an independent Kurdistan by uniting Kurdish regions of Turkey, Iran, Iraq and Syria to a political system "very much like the Federal and state governments in Australia and the United States of America." As is known, Australia has a population of about 24 million people and is made up of 6 states and two self-governing territories each with its own parliament, police force, judicial system and educational institutions. The smallest state is Tasmania with a population of around five hundred thousand people. And self-governing Northern Territory has a population of less than a quarter of million.
Rev Bill Crews also said that once released from prison "Mr Öcalan can serve all citizens of Turkey and promote peace and reconciliation between the Turkish government and its Kurdish citizens who like people all over the world want to preserve, develop and pass on to the future generations their identity and cultural heritage."
Bill Crews studied electrical engineering at the University of New South Wales in Sydney, Australia, and "worked with AWA in microelectronic research studying the properties of silicon until 1971, including building the first machine in Australia to grow ultra pure single crystal silicon."  Then, he decided to leave engineering behind to serve the people in need. Rev Bill Crews is the founder and Chairman of the Exodus Foundation that among other things feeds 400 needy people every day. Rev Bill Crews has been helping Kurdish refugees for over a decade.
The 1999 Sydney Peace Prize was presented to Archbishop Desmond Tutu, South Africa's Truth and Reconciliation Commission Chairman. 2011's Prize was received by distinguished American linguist, social scientist and human rights campaigner Noam Chomsky, and 2016's by Canadian award-winning author, journalist, and activist Naomi Klein.