83-year-old seriously ill prisoner brought to hospital in handcuffs again
83-year-old Mehmet Emin Özkan, jailed in Diyarbakır D Type Closed Prison, was brought to the hospital in handcuffs.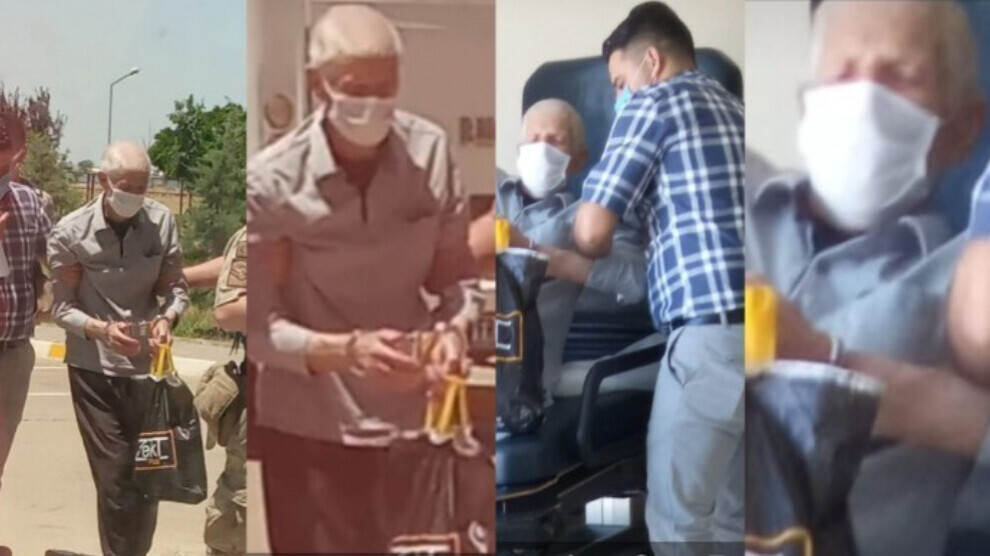 83 years old seriously ill prisoner Mehmet Emin Özkan was taken to Gazi Yaşargil Training and Research Hospital five times after his condition worsened on 17, 18, 19, 20 and 24 May. He was taken back to prison without being properly treated each time.
Özkan was admitted to the same hospital in handcuffs for the sixth time on May 25 and remained handcuffed to the bed for three days.
Özkan was taken back to the prison on the evening of May 27 with his hands handcuffed, on a wheelchair.
The seriously ill prisoner has been under arrest for 25 years. He has had five heart attacks and angiograms four times so far. The elderly, suffering from many health problems such as heart condition, blood pressure, goiter, bone thinning, kidney and intestinal disorders, extreme weight loss, hearing-vision deficiency, memory loss and could not survive on his own, has been hospitalized many times so far.