781st appeal to visit Ocalan rejected
Turkish authorities continue to ban communication with Abdullah Öcalan as part of an aggravated isolation policy.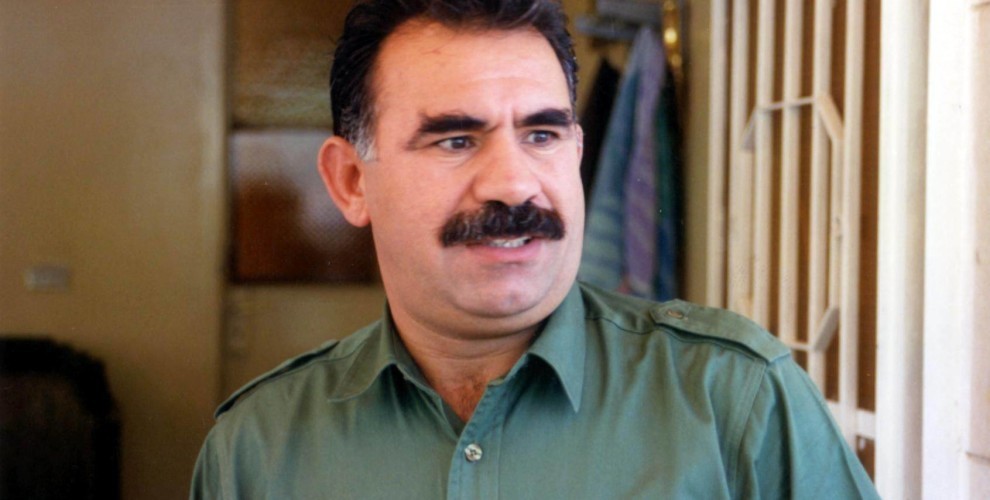 Kurdish People's Leader Abdullah Öcalan is held in the Imralı High Security Type-F Prison off Turkey's western coast since his capture as result of an international conspiracy in 1999. He hasn't been allowed to meet with his lawyers since July 27, 2011.
The Kurdish leader's lawyers İbrahim Bilmez, Cengiz Çiçek and Muhdi Öztüzün appealed to the Bursa Chief Public Prosecutor's Office for the 781st time to visit their client. The application was rejected by the Attorney General's Office.
All the 781 appeals the lawyers of Öcalan have made since July 27, 2011 were rejected by Turkish authorities on various excuses like "bad weather", "damaged coaster", "coaster repairs", "State of Emergency" and "restrictions against convicts pursuant to the Law no. 5275 on the Execution of Criminal and Security Measures".
Since July 21, 2016, the Bursa Executive Court No.1 has cited the State of Emergency declared in the country to completely cut off all exercise of his fundamental rights.
Any and all means of communication including letters, fax messages or telephone calls have been banned indefinitely and without exception; a Turkish state policy against fundamental principles of law, the equality principle, the ban against discrimination and fundamental prisoner's rights issues like the right to a lawyer and legal aid.
DTK (Democratic Society Congress) co-chair and HDP (Peoples' Democratic Party) MP for Hakkari, Leyla Güven, who is jailed in Amed (Diyarbakır) Prison, attended a court hearing on September 7 only to announce to the public that she is going on a hunger strike.
Leyla Guven pointed to the aggravated isolation imposed upon Kurdish People's Leader Abdullah Öcalan and said: "This isolation is not against only one person, but a whole people. I have taken active part in politics starting from PKK Leader Abdullah Öcalan's paradigm of women's inclusion in politics. As a member of this people, I am launching this protest. Isolation is a crime against humanity. I will continue my protest until the courts stop their unlawful verdicts and the isolation is ended. If necessary, I will turn my protest into a death fast."
Hunger strikes have been started in prisons in the following days and weeks demanding communication channels be opened with Ocalan, and this process has reached a critical stage.
Today is the 69th day of Leyla Güven's hunger strike, 56th day of Nasir Yagiz in Hewlêr and 30th day of activists in Strasbourg and Wales.
226 prisoners from PKK and PAJK trials in jails across Turkey and North Kurdistan are on an indefinite and non-alternate hunger strike. A latest statement on behalf of PKK and PAJK prisoners said "we are continuing our hunger strike because the 12 January meeting between our Leader and his brother does not mean an end to isolation".
The statement of the prisoners said: "The AKP/MHP government must not limit the visit to our Leader to his family but must guarantee its continuity and ensure free living and working conditions for him. There may have been a meeting of our Leader with his brother, but this meeting took place under conditions of isolation, which means the isolation continues."
Yesterday, DBP (Democratic Regions Party) co-chair Sebahat Tuncel and former HDP (Peoples' Democratic Party) MP Selma Irmak announced they would go on indefinite and non-alternate hunger strike on Tuesday. The Kurdish politicians also said the half an hour-long meeting did not mean the ending of isolation.
"In order for the policy of absolute isolation to come to an end, we are also going on an indefinite and non-alternate hunger strike from January 15 on. We would like to underline our determination that our action will continue until the aggravated isolation ends. We call on all democratic powers to enhance solidarity and struggle in order for the demands of hunger strikers to be met," said their message.