Witch hunt against journalists at Turkey-Greece border
Nine journalists, who were following the events at the Turkey-Greece border in Edirne, have been arrested by the Turkish military police.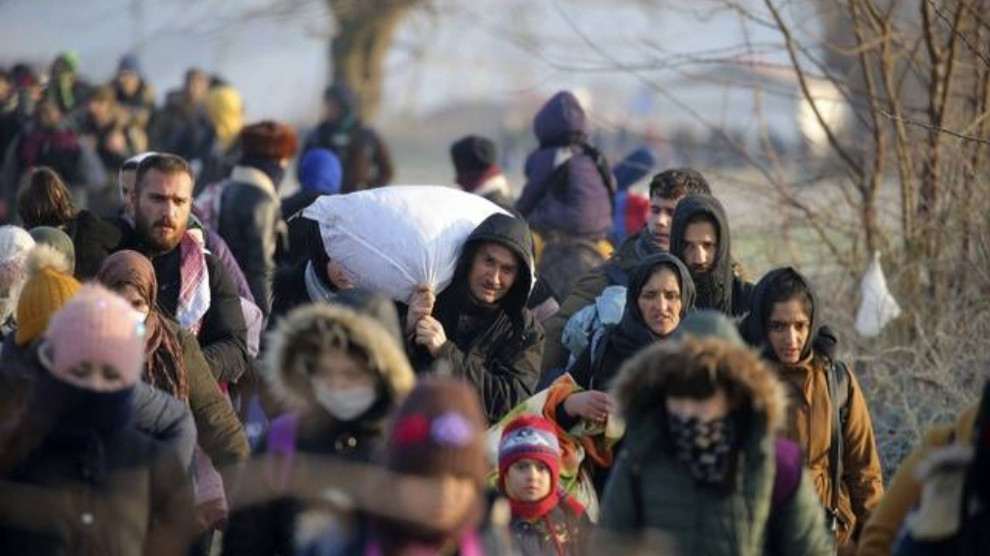 At the Pazarkule/Kastanies border crossing in the Turkish province of Edirne at Greece border, at least nine journalists have been arrested by the Turkish military police since the weekend while following events at the EU border. Among those affected are photojournalists Sedat Suna (EPA) and Tolga Sezgin (NarPhotos) as well as Yasin Akgül (AFP) and Hüseyin Aldemir (Reuters), who have since been released.
Meanwhile, Idris Sayilgan has been remanded in custody. The employee of the Kurdish news agency Mezopotamya Ajansı (MA) was taken into custody together with his MA colleague Naci Kaya at the border crossing Pazarkule/Kastanies on Saturday and taken to the gendarmerie command office in Edirne. In addition to Kaya, who is still being held despite a court order for his release, Rûdaw correspondent Rawîn Sterk and his cameraman Mehmet Şirin Akgün are also in custody at the military police in Edirne.
On Monday, Reporters Without Borders called on Turkish security authorities to stop arbitrary attacks on media workers and to order the immediate release of the journalists arrested in Edirne.
RELATED NEWS: