Rights violations against journalists continued in November
DFG announced that 8 journalists were detained in November, 2 journalists were jailed and 5 others were sentenced to prison.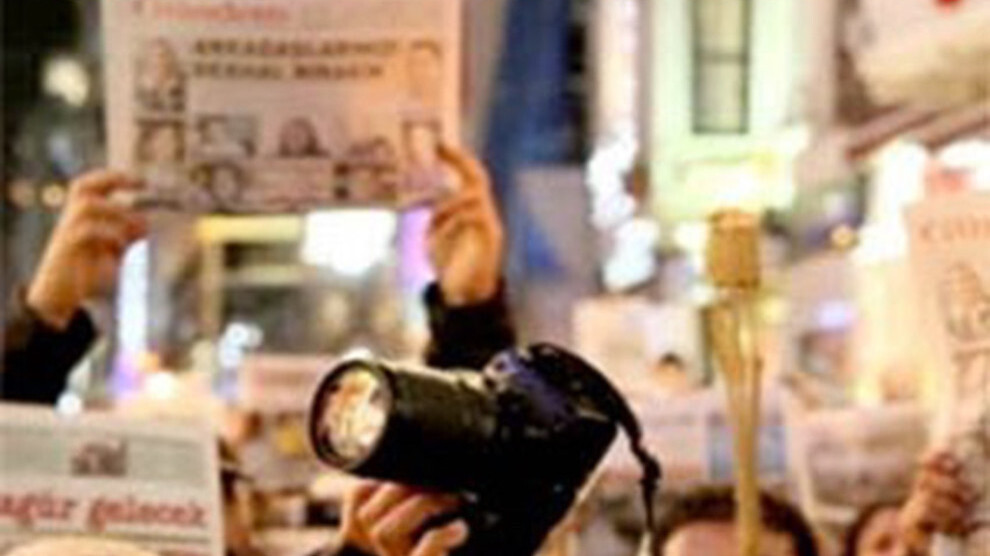 Dicle Fırat Journalists Association (DFG) announced its November report of violations against journalists. According to the report, in November, a total of 91 journalists were taken prisoner. 8 journalists were detained, 2 were imprisoned, 2 were threatened, 4 were investigated, 12 were prosecuted, 5 were sentenced to 20 years, 3 months and 9 days in prison, 47 journalists tried. The report further said that, 1 newspaper was given a penalty of advertisement ban, 2 television channels were fined by the Radio and Television Supreme Council (RTÜK), 30 news and 1 website were blocked.
The report said although 26 years have passed since the bombing attack on Özgür Ülke newspaper's headquarters and Ankara offices in 1994, persecution of the press has prevailed, only changing its forms.
SITUATION IN VAN
The report pointed out that a separate chapter should be opened for Van regarding the arrests and repressions against journalists: "After the torture of the villagers thrown from the helicopter was revealed, the journalists in the city have become target. This news, which could be seen as a "journalism success" all over the world, caused our colleagues to be arrested. While the reactions to the arrest of Şehriban Abi, Nazan Sala, Adnan Bilen and Cemil Uğur who made the news, were continuing, a colleague of us, Dindar Karataş, faced the same fate. Mesopotamia Agency (MA) reporter Karataş was detained and then jailed within the scope of the investigation carried out by the Erzurum Chief Public Prosecutor's Office. The reason for the arrest of Dindar Karataş is familiar, which are his interviews with news sources and the news he made!''
The report stated that Turkey has become a prison for journalists and added, "All of our colleagues in prisons must be immediately released".