NRT reporter arrested in Zakho on hunger strike
NRT reporter Ahmad Zakhoy's life in danger, warns local press freedom watchdog.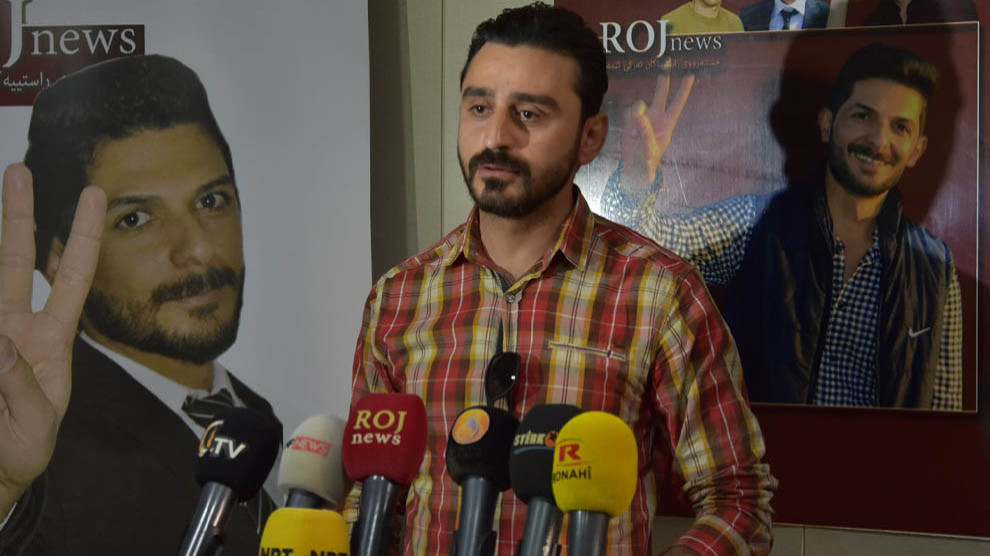 A representative of the Metro Center for Journalists' Rights and Advocacy in Duhok governorate said on Thursday (August 27) that, according to a senior source in the Zakho Asayish, NRT reporter Ahmad Zakhoy has been refusing to eat or drink for more than 45 hours to protest his detention and that his health is at risk.
Metro Center's Aihan Saeed told NRT Digital Media that the source who gave him that information is a top officer in the Zakho Asayish, adding that Zakhoy told that source to deliver information about his condition to human rights organizations outside the prison.
The source quoted the NRT reporter as saying: "Whatever happens, the Zakho Asayish is responsible."
Saeed added that there are reportedly three other detainees in the room where Zakhoy is being held and that the Asayish is also preventing their families, lawyers, and concerned lawmakers from contacting them.
Zakhoy was arrested at approximately 4 a.m. on August 20, hours after being prevented from covering a protest at the Ibrahim Kahlil border crossing. So far, it is not clear with what, if anything, he has been charged.
His family has been prevented from contacting him directly during his imprisonment.
Local and international press freedom watchdogs have called on the authorities in the Kurdistan Region to release Zakhoy immediately.
RELATED NEWS: