Journalist Ruken Demir released from prison
After more than three months in custody, the arrest warrant for Ruken Demir has been revoked. The trial against the MA correspondent on terror charges will continue at the end of April.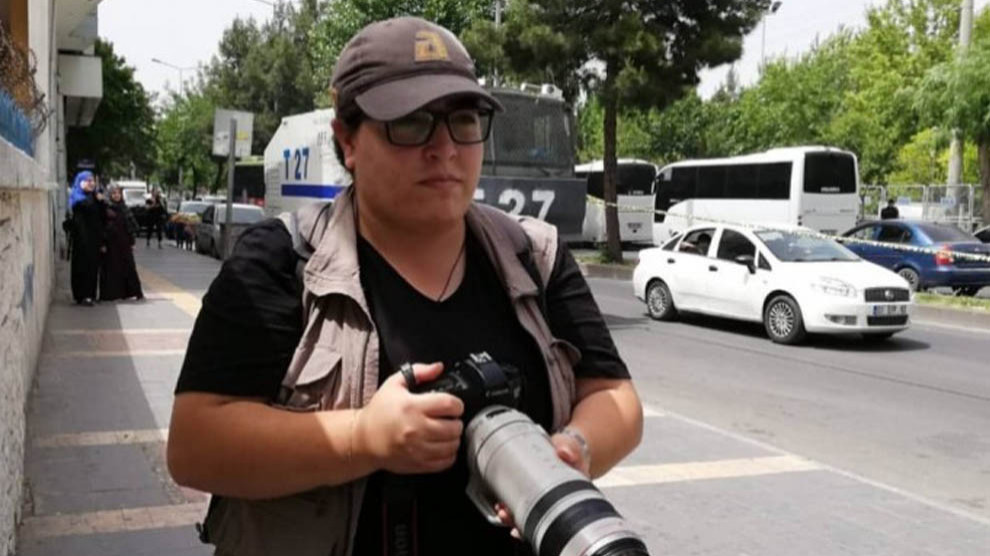 The trial of Kurdish journalist Ruken Demir opened on Thursday in the western Turkish province of İzmir. The arrest warrant against the correspondent of the Mezopotamya news agency (MA) was revoked at the request of the defence.
Ruken Demir was arrested on 16 November 2019 as part of a preliminary investigation by the Izmir Chief Prosecutor's Office. She is accused of "membership of a terrorist organization" in connection with illegally tapped telephone calls in the course of her journalistic activities. The trial against her will be continued on April 28 before the 19th Izmir Heavy Penal Court.
Melike Aydın, a correspondent for the all-women news agency JinNews, was arrested at the same time as Demir in the same trial. She was released from custody at the end of January.