Journalist Reyhan Çapan arrested in Turkey
Reyhan Çapan, an editor of the daily newspaper Özgür Gündem banned in Turkey, has been arrested in Artvin.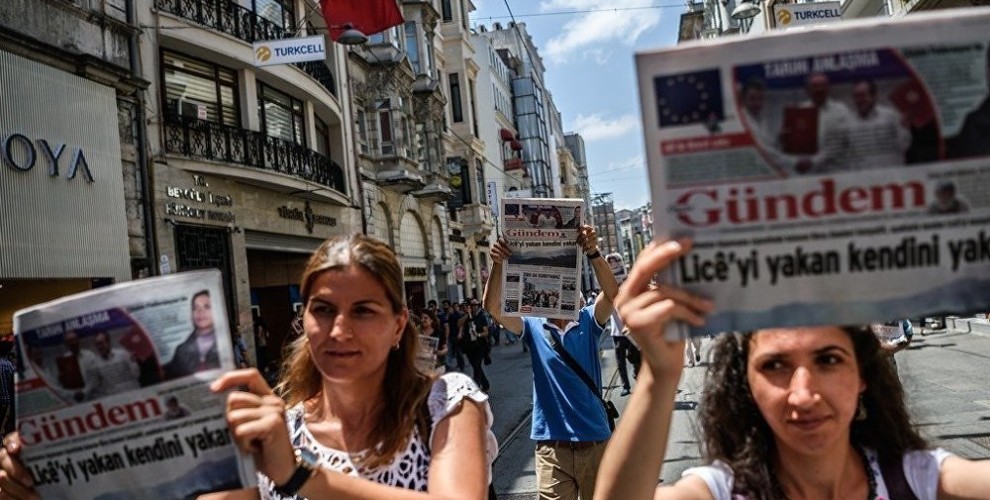 Journalist Reyhan Çapan was arrested on May 10 in Hopa, Artvin province, for a personal check-up. After the police formalities, she was brought to a court in Artvin, which issued an arrest warrant.
Reyhan Çapan was previously sentenced to one year and three months' imprisonment for her work as an editor for the banned Özgür Gündem newspaper. In addition, fines imposed on her have been converted into prison terms.
The journalist was taken to Artvin Prison and will be transferred to the Sivas Women's Prison in the coming days.
224 journalists behind bars
According to the Solidarity Platform for Jailed Journalists (Tutuklu Gazetecilerle Dayanışma Platformu, TGDP), of 11 May, 223 journalists are in Turkish prisons. Among them are 31 concession holders and editors. With the arrest of Reyhan Çapan, the number has risen to 224.