Journalist Ishak Yasul sentenced to prison in Istanbul
The former editor-in-chief of the closed down daily Özgürlükçü Demokrasi, Ishak Yasul, has been sentenced to ten months in prison in Istanbul.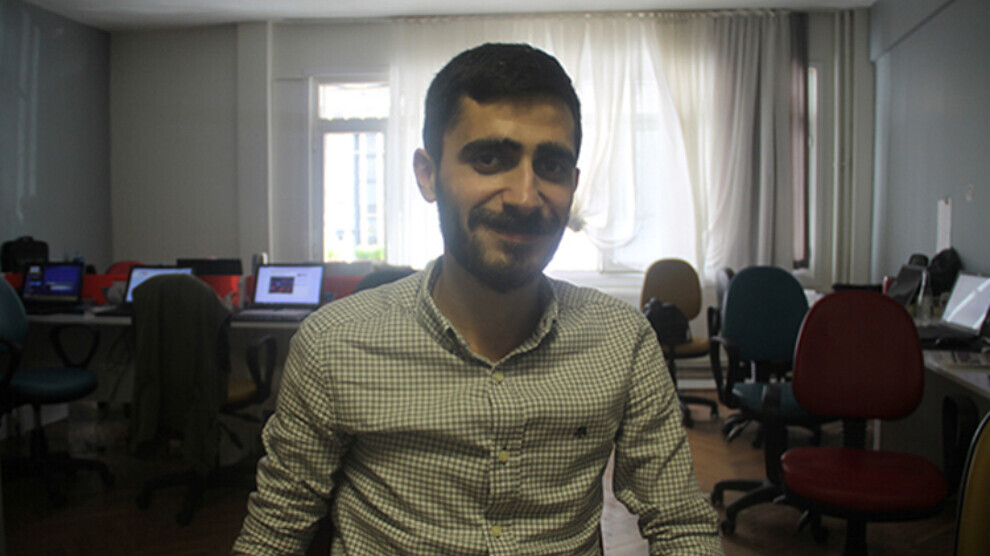 In the trial against journalists Yilmaz Yildiz and Ishak Yasul of the daily newspaper Özgürlükçü Demokrasi (Libertarian Democracy), which was expropriated and closed down by decree in 2018, the verdict was pronounced before the 26th Heavy Penal Court in Istanbul. The defendants did not participate in the trial and were represented by their lawyer Özcan Kılıç.
Former editor-in-chief Ishak Yasul was sentenced to ten months in prison for allegedly publishing the newspaper of a terrorist organization - meaning the PKK. The trial against Yilmaz Yildiz was separated.
Ishak Yasul had already been sentenced to three years and one and a half months imprisonment in a mass trial last year for "support of terrorism" and a further one and a half years imprisonment for "terror propaganda" because of his function as editor-in-chief of the banned newspaper.
Background information: At the instigation of the Terror and Organized Crime Department of the Istanbul General Prosecutor's Office, the newspaper Özgürlükçü Demokrasi and the Gün print shop were placed under trustee administration in March 2018. As a result of the newspaper's reporting on the Turkish military invasion in the northern Syrian canton of Afrin, 14 journalists were subsequently charged with terrorism.
In addition to the publications against the occupation of Afrin, the public prosecutor's office accused the newspaper's employees of creating an archive of Kurdish newspapers such as the banned Özgür Gündem. In the indictment, the activity of the editorial staff was considered a criminal offense. Among other things, journalist Hicran Urun was accused of having participated in the documentary "Sûr: Ax û Welat". Mehmet Ali Çelebi, the editor of the Middle East section, was accused of having had the telephone numbers of Salih Muslim and Zuhad Kobanê:
"The suspect was in contact with declared leaders of the terrorist organization," the indictment stated.
RELATED NEWS: