Hearing of journalists in solidarity with Özgür Gündem postponed
The hearing of a lawsuit filed against the journalists who participated in the Editor-in-Chief on Duty campaign launched in solidarity with Özgür Gündem newspaper was held on Tuesday. The hearing was postponed to 4 March.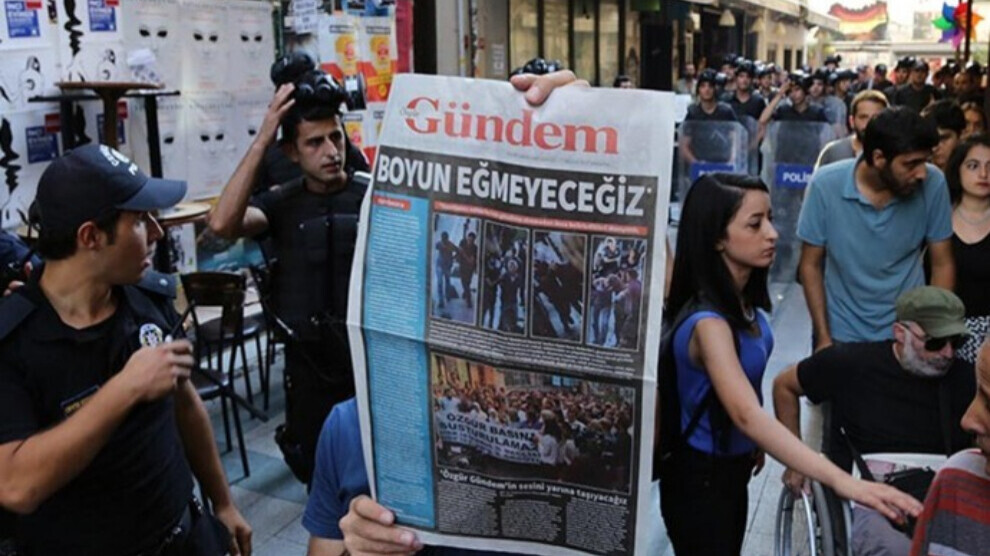 The 15th hearing in the trial of journalist Can Dündar, who participated in the on-duty Editor-in-Chief campaign launched to show solidarity with Özgür Gündem, which was closed by a governmental decree (KHK) and managing editor Inan Kızılkaya was held. The hearing of Dündar and Kızılkaya, who are tried with the allegation of "insulting a public official", was held at the Istanbul 2nd Criminal Court of First Instance in Çağlayan district of Istanbul.
İnan Kızılkaya did not attend the hearing where his lawyer Özcan Kılıç was present.
The president of the court decided to wait for an international letter rogatory to execute the arrest warrant for Can Dündar and to take his defense from abroad and postponed the next hearing to 4 March 2021.