Court blocks access to Jinnews website
Diyarbakır 4th Criminal Court of Peace ordered access restrictions to Jinnews website.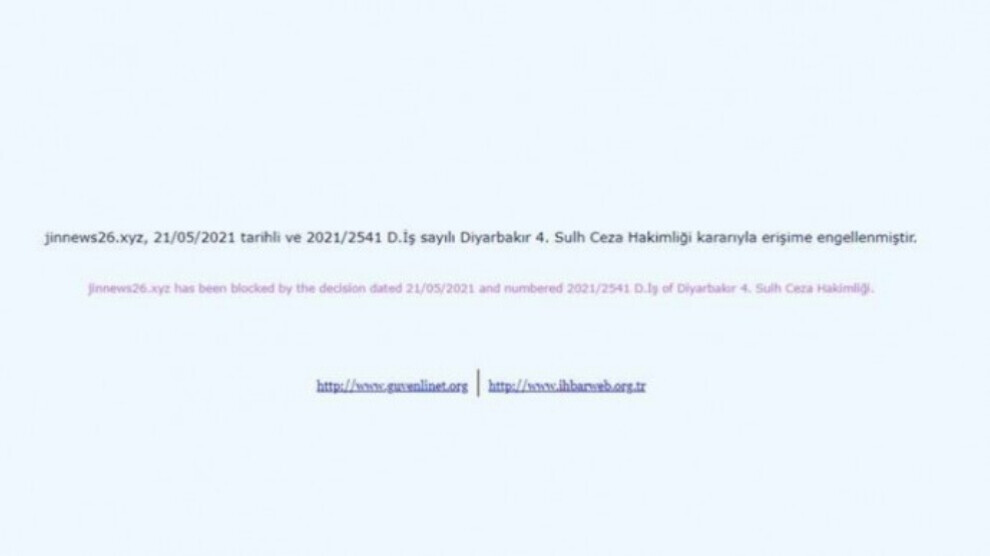 Access to jinnews27.xyz and jinnews26.xyz internet addresses were blocked. The decision was taken by the Information Technologies and Communication Authority (BTK), Diyarbakır 2nd Criminal Court of Peace.
The agency will continue publishing on jinnews28.xyz.