ANHA news agency website hacked
Hawarnews agency (ANHA) website has been targeted as the Turkish attack on North and East Syria began.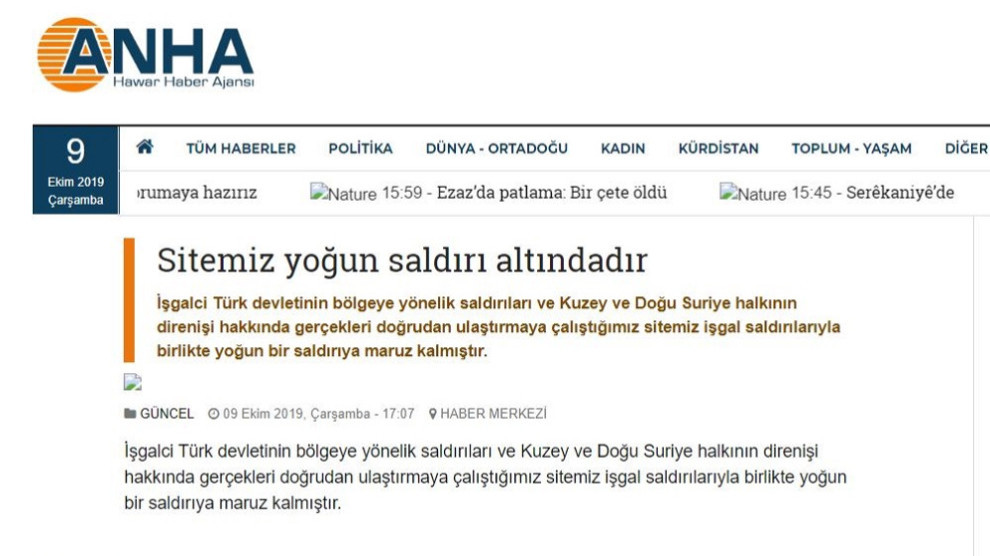 ANHA said in a written statement that its webpage has been heavily hacked right when the Turkish state had begun striking in Northern and Eastern Syria.
Hawarnews said: "We have been trying to provide news and cover of the attacks launched by the Turkish state and for this our agency has been heavily attacked."