Young Internationalists in Canada will march for the freedom of Öcalan
Internationalists from Gaspé will march to Percé on 6 and 7 February to demand freedom for Abdullah Öcalan.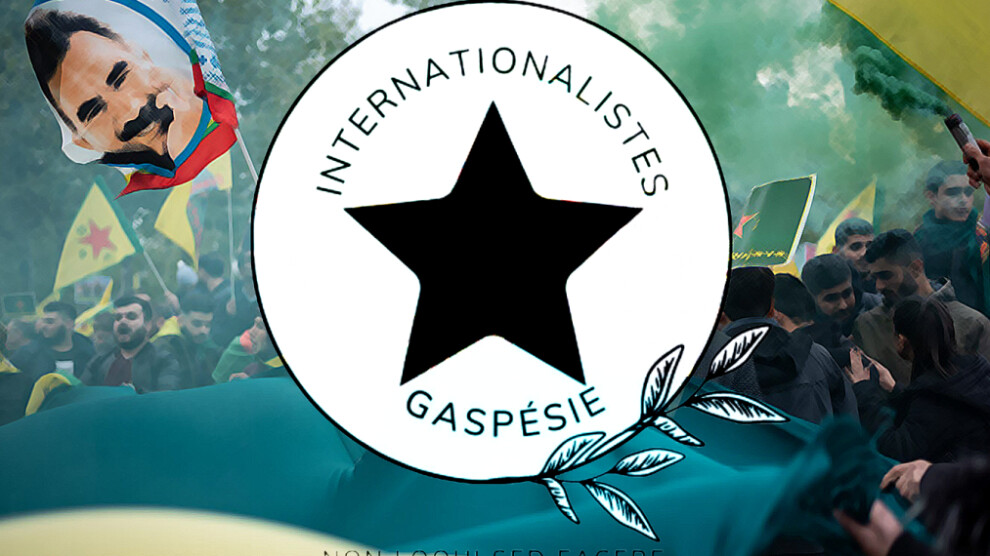 A march for the release of Abdullah Öcalan is organized every year by the youth of the revolution as well as international collectives.
Internationalists from Gaspé (Gespe'gewa'gi), in Canada, will march to Percé on 6 and 7 February to demand freedom for Abdullah Öcalan.
The internationalists sent a statement to Nûçe Ciwan explaining that they "denounce the problems that neoliberal programs propose, namely the destruction of our natural environment, the incessant wars everywhere around the world and the barbaric colonial ideas perpetrated by our economic system.
Canada's relationship with Turkey means that we have blood on our hands. Our desire for a better world under a globalized system must become a globalized desire. That is why we call ourselves internationalists."
The internationalists wrote about themselves the following: "In order to bring a critical look at human and ecological liberation movements and to be better inspired by them, activists living in Gespe'gewa'gi (Gaspé) have formed a group of internationalists whose objective is to raise awareness among the people of the territory of intersectional, anti-colonial, anti-capitalist or anti-authoritarian struggles from here and elsewhere, as well as to create various actions of support and popular education in connection with these struggles."