Weapons of Turkish and NATO origin seized from ISIS in Tabqa
There are weapons of NATO and Turkish origin among those seized by Syrian Democratic Forces (SDF) from ISIS in Tabqa.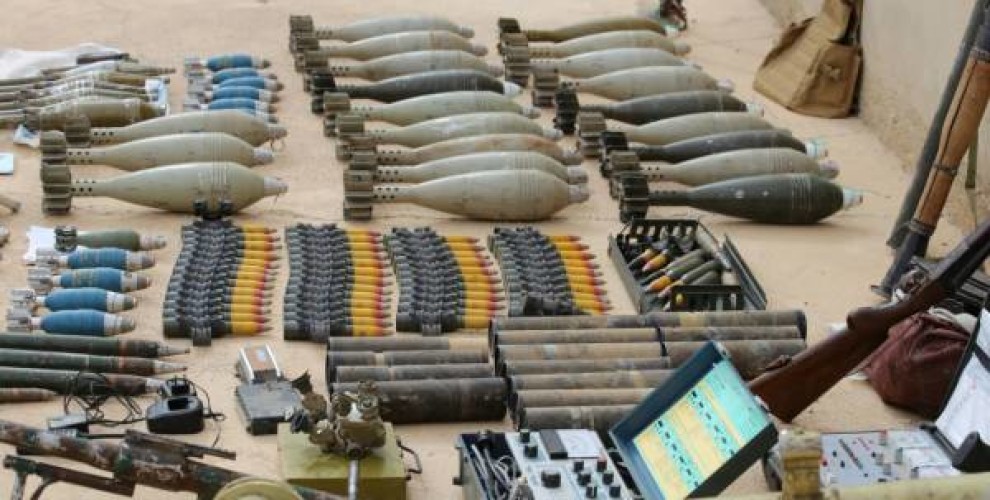 Large amounts of weapons and ammunition has been seized in the Hydroelectric Dam area where clashes were focused after the SDF fighters took Tabqa town center under control. Turkish-made weapons were found among the weapons seized from ISIS while NATO ammunition was also present.
Among the seized military equipment were the ISIS classic, M72 LAW anti-tank missiles manufactured in MKE Barutsan Rockets and Explosives Factory. Newly seized equipment also includes NATO-origin weapons and ammunition belts of the same guns.
NATO-origin weapons are thought to have been given to ISIS by the Turkish state.

The seized weapons and equipment are as follows:
1 Hummer armored vehicle, 1 Reo military vehicle, 1 Ford brand pick-up truck, 1 B-7 LAW, 1 120mm mortar and its ramp, 1 Kalashnikov and 4 boxes of rounds, 1 Katyusha multiple rocket launcher and 76 rockets, 2 handmade assassin's weapons (one of them 23 mm), 2 mortar scopes and 2 mortar scales, 100 Howitzer rounds, 1 82mm mortar ramp, 1 sack of BCK rounds, 2 digital Hytera radios, 1 box of 27 mm DHSK rounds, 1 missile ramp, 20 120mm mortar rounds, 26 60mm mortar rounds, 1 sack of mortar capsules, 1 Sony brand video camera, 1 laptop computer, 1 telephone and some gang documents were seized by the fighters.