UK professor: We must get the world to know the Rojava revolution
East London University professor Camilla Power has been visiting universities and academies in Rojava. Power said that "it is important to get people in different parts of the world to know about the democratic confederalism revolution."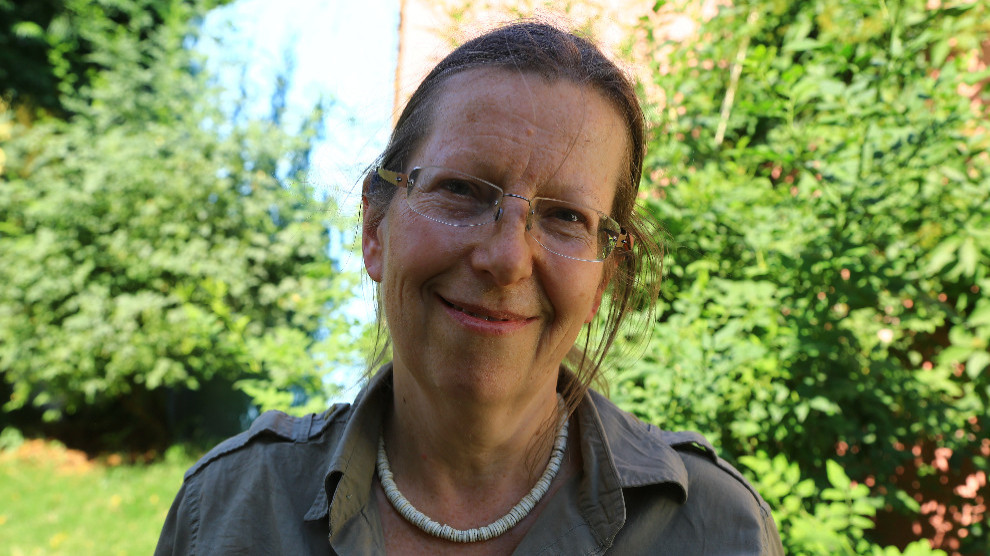 East London University professor Camilla Power who came to Rojava to study the educational model in Rojava and Northern and Eastern Syrian Autonomous Administration and to strengthen relations with universities and academies in Rojava said she was impressed by the "great hope and energy" she saw in the region.
A delegation of professors and researchers from the US and European countries visited Rojava and Kobanê universities. Anthropologist Camilla Power, a member of the delegation, said that she got to know about the model of democratic autonomy in Rojava at a jineoloji seminar in Cologne five years ago.
As to her reason for coming to Rojava Power said: "A group of academics in Europe was studying the Rojava experience and decided to come to Rojava and study the educational system on the field." She added that the delegation was very happy with the meetings held. 
"I see a great deal of energy and hope. - she said - First of all, I see a great excitement and hope for the process of getting to know each other and for self-government. There are problems, but they are problems that can be overcome and we will support where we can."
A struggle for the whole world
The new model tries to exist with teeth and fingernails that he witnessed in every city that she saw, said Power. "We are in the place where the fiercest battle against DAESH was fought and won, we are in Kobane. We see with our eyes at what huge cost this victory has been achieved. There is a main contradiction I want to draw attention here: on the one hand the whole world ignores the experience of democratic confederalism, on the other hand there is a struggle against DAESH being fought for the whole world." 
'I was brought here by the struggle of women'
Power said: "What brought me here was the women's struggle for freedom and the jineoloji studies. In my opinion, what makes this revolution different from other revolutions is the leadership of women. I think this is a great hope not only for the Middle East, but also for the parts of the world we come from. fWe just visited the University of Kobanê, and before that we visited Rojava University. Now everyone should think: What would happen to these people if DAESH had won?"
'We have a big duty'
Emphasizing that different parts of the world should know more about the democratic confederalism revolution that is taking place in Rojava, Power said that academics have a great responsibility in this regard. "We have a great job here. I hope this will be a start. There are many points to be supported. At the same time financial support should be offered. For this, opportunities and projects can be developed. For this, we need to exchange ideas. We need to understand the needs of this place."
Stating that people from different parts of the world should also get to know this revolution, Power said: "Youth in the world are in a new quest. They are in search of many issues such as ecology, freedom, new life, etc. If they can see and recognize the model here, they will realize that many problems are explained and solved in this model. When we return, we will prepare various materials, written and visuals, on this issue. What as to be said about this revolution must be said now and people around the world should know more about this revolution and its model."
People are the academy
Camilla Power says that the academy and the society in Rojava are not separated from each othert. "I must say that the education model here is very different from the model that dominates the west of the world and puts the academy into some ice tower. Academy and society are intertwined and moving together here, which is great for the socialization of education."