Syrian opposition late to wake up
Syrian Democratic Council (MSD) Co-chair Ilham Ehmed's article published on the Özgürlükçü Demokrasi newspaper, translated by ANF English service, is as follows: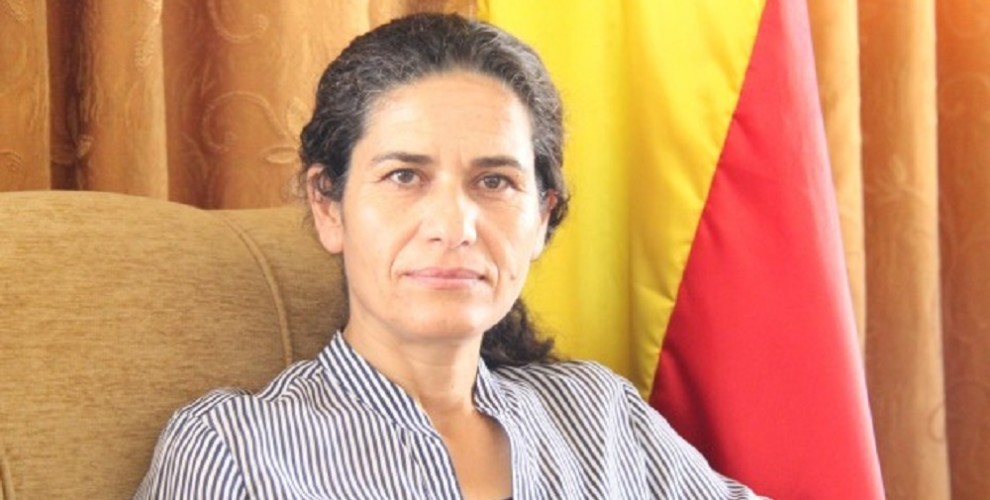 In the 7-year-long war in Syria, millions of people have taken the immigration route, hundreds of thousands of people lost their lives, tens of thousands were crippled and nothing is left standing. But the Syrian opposition that stands against the regime and poses itself as the representatives of the Syrian people didn't do anything but sell the country off piece by piece to groups loyal to the regime and Iran, and Turkey itself. Of course during all this time, civilians were bombed by tanks and jets, cities were laid to ruin and families were destroyed.
All attempts to unite the Syrian opposition failed and deeper fragmentation ensued. Turkey gathered some of these groups on their side, opposed others and forced groups to clash with each other.
Recently, the US and some European countries attempted to unite the Raqqa Council and some groups allied with Turkey, but Turkey had other plans and therefore refused.
All forces were invited to the Riyadh Congress. But Turkey intervened again and fragmentation ensued. Hayat al-Tansiq, which constitutes a large chunk of the Syrian opposition, had to step out. There is no doubt that the Syrian opposition waiting on hand and foot for Turkey's orders is to blame for that.
Today for the first time we heard Syrian Opposition Genova Committee Spokesperson Muhammed Sabra make right comments. This reminds one of the story of the man who realized he was dead after his head hit the gravestone. But waking up is good, however late it might be. It could lead to right attitudes. They will have finally done something for Syria and the Syrian people. Maybe they could reject intervention by some regional powers. In whatever way it happens, waking up and seeing the truth is good.
Since the beginning, we have been ready to form a dialogue with most of the Syrian opposition. Now it is past time to work on a common project for Syria. We can do it for democracy and unity.
Idlib is an important place for Syria. That place is now being turned over to Turkey. Why? Couldn't regime forces and Iran remove Al-Nusra from there that they had to ask Turkey for support? What happened that went against their statements of "conflict-free zones will be set up" that they are turning this place over to Turkey? O, did Turkey force itself on them? But right after the "conflict-free zone" statements, the regime had opened new fronts in Homs, Hama and Damascus.
Handing Idlib over poses a threat for Aleppo as well. This will open a new door for Turkey to continue with the war. That poses the threat that the war will spread to other places in Syria. Hasn't Russia seen yet that Turkey can't be trusted? The biggest mistake by Russia and the US is that they put faith in deals made with Turkey.
Syria also had large scale, long standing deals with Turkey. But when the Syrian crisis broke out, Syria was harmed most by Turkey. There are still places under occupation and Turkey continues with new attempts. But even though the Syrian regime has figured out Turkey's politics, they can't speak out because they are at the mercy of certain forces. On the contrary, they take up the same approach when it comes to Kurds.
While Iran continues to weave the Shia crescent project in places they hold in their front, and Iran does this out in the open for all to see. So, what are the differences between Iran's Shia crescent project and Turkey's Turkification project? One is developing the Shia crescent, the other is implementing Ottoman expansionism. Both projects are obstacles on the path of Syria's democratization. They deepen conflicts and continue to fragment society.
At this point, the best, the most democratic way for a democratic solution is the democratic nation project. It is a solution for crises. But central governments are violently opposed to it, they don't accept it and consider it a project far removed from reality. They use regression, oppression and violence, all kinds of cruelty, against the will of the peoples of the region. They continue to oppress society, with no regard for children, women, young or old. And they do it all to increase their strength, lands and state power.