Spy Sayan confesses working for MİT at the first hearing
During his first hearing in Hamburg today, spy Mehmet Fatih Sayan has confessed working for Turkish intelligence agency MİT, and being in contact with two people from Ankara Police Directorate's Anti-Terror Unit.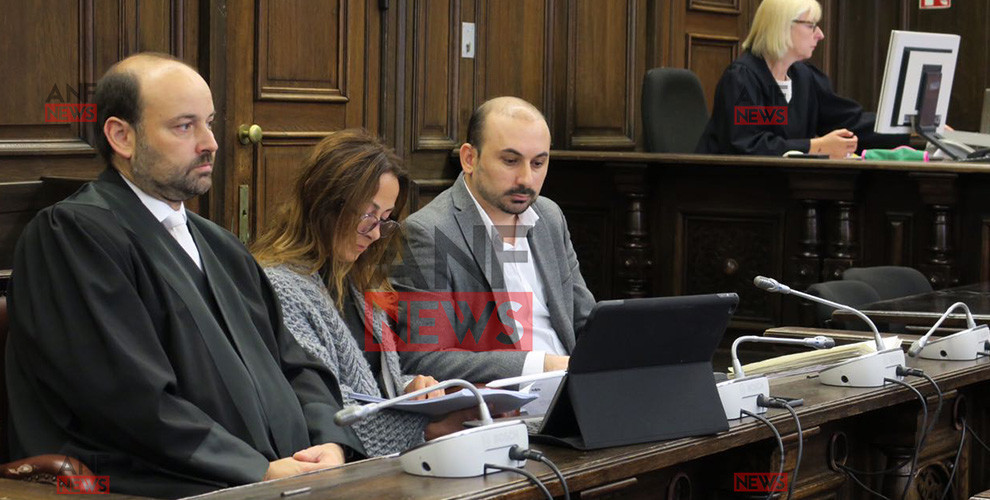 Mehmet Fatih Sayan, a member of National Intelligence Agency (MIT) of Turkey stands trial for alleged plans to assassinate Kurdish politicians in Europe. Sayan was arrested in Hamburg in December 2016 and he appears in court for the first time today.
The hearing began with the reading of the indictment, which remarked that Sayan has been working for MİT since 2013, engaged in activities to follow Kurdish politicians in Europe from September 2015 to December 2016, and remained in contact with MİT officials via e-mail during this period of time.
Speaking after, Mehmet Fatih Sayan started his testimony telling how he came to Germany. Sayan said he established close contact with two persons by the names of Yakup Tufan Karaçlı and Kemal Sakin from Ankara Police Directorate's Anti-Terror Unit which he visited for a personal affair.
Giving contradictory statements concerning his arrival in Germany, marriage and the works he engaged in, Sayan said he provided Ankara with information about Kurdish politician Yüksel Koç. Abstaining from answering persistent questions of the prosecutor, Sayan did not go beyond stating that he informed Ankara mainly about the developments in Syria.
The hearing will continue following the lunch break.
Kurdish and German politicians made a press statement in Hamburg yesterday and called on Germany to not sacrifice the Kurds to international relations once again.
German Left Party MP Jan Van Aken criticized Turkish President Recep Tayyip Erdoğan for "seeking to build an empire of fear by mobilizing his agents everywhere like an octopus".
Aken stressed that the arms sale and intelligence sharing between Germany and Turkey must stop in the first place.