Paramilitaries threats against UUP ahead of Westminster elections
Loyalist paramilitaries issued threats against the Ulster Unionist Party (UUP) trying to force it to withdraw from the Westminster election in north Belfast against Nigel Dodds, deputy leader of the Democratic Unionist Party (DUP).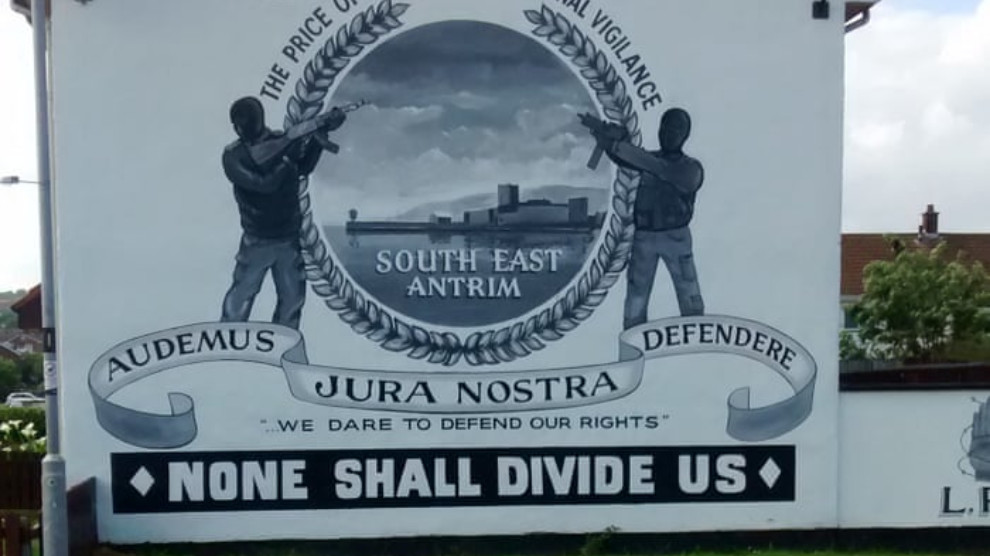 UUP leader-elect Steve Aiken has confirmed that threats had been made against party staff by loyalist paramilitaries.
Mr Aiken is set to become leader of the Ulster Unionist Party on November 9. He has previously said his party will run candidates in all 18 constituencies in protest at the DUP's position on Brexit. However he appeared to have changed his mind, or at least so it seemed when he was on BBC's The View programme. His sudden change of mind has been blamed on pressure from loyalist paramilitaries, the DUP and other unionist hardliners.
Aiken said threats undermined "the entire principle of democracy".
The DUP has condemned the threats and said they appear to have come from the south-east Antrim UDA.
DUP MP Jeffrey Donaldson was critical of the UUP for proposing "a unionist dogfight" in the middle of an election he defined as "the most important in decades".
Loyalists and unionists in north Belfast have written an open letter stating the UUP should again withdraw, to avoid handing Sinn Féin an opportunity to win a seat in the constituency of north Belfast.
But the UUP leader has been campaigning for unionists to recognise the scale of the DUP's failure at Westminster.
Despite holding the critical balance of power in the last two years of Brexit negotiations, DUP intransigence saw it emerge without securing a hard border through Ireland. Under the latest deal, in a blow to unionists, checks are to be introduced on vehicles at seaports in Belfast and Larne.