Old Sur residents can't even recognise their old houses and streets in their destroyed borough
Lokman Bakır, the former headman of Savaş Mahallesi, one of the 6 neighbourhoods in the borough of Sur in Amed, said that he was willing to open a tent and live in Sur.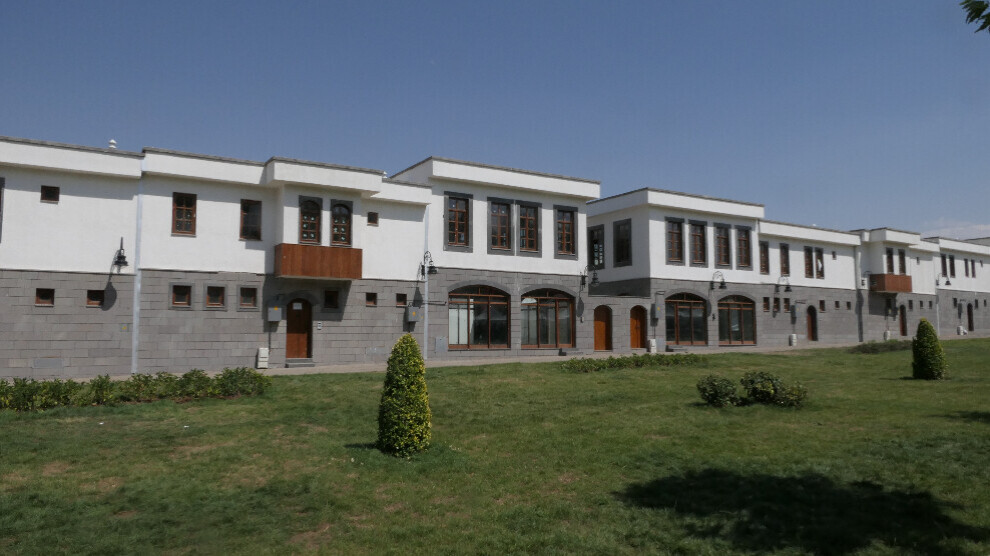 "Today I can't even go to the street where my old house is, because they destroyed everything," said Lokman Bakır, from Sur. "There is neither house nor streets. They destroyed everything. They destroyed all 6 neighbourhoods of our childhood. They sell the houses built in their place for 1 million TL."
Sur has witnessed one of the longest curfew in history. Six years have passed since the curfew was declared on 2 December 2015.
The borough was completely destroyed by the Turkish state forces. Although the clashes that lasted for 103 days ended in March 2016, the curfew still partially continues today.
Sur, with its historical architecture and cultural structure, was one of the precious settlements in the world. The Walls of Amed, the longest wall after the Great Wall of China, are on the world heritage list of the United Nations Educational, Scientific and Cultural Organization (UNESCO). Sur was a living history museum with its historical baths, mansions, churches, mosques and cisterns. The Turkish government destroyed almost the whole of the borough under the name of 'hashed expropriation'. It forced its population to migrate and turned it into an area of housing speculation. Sur no longer has its former quality and splendour.
Buildings given to AKP-MHP acolytes
Along with its physical transformation, the borough's sociological aspect has been assimilated. It has been turned into a borough where all kinds of dirty work, especially drugs and prostitution, are returning. The buildings built on the site of the destroyed neighbourhoods are generally for commercial purposes. They will probably be donated to institutions close to AKP-MHP. Many have already been allocated to religious-racist sects and organizations that carry out the assimilation and degeneration policies of the state under the guise of 'NGOs'.
'I am myself here'
Lokman Bakır, who has lived in Sur since the 1960s and was the headman of Savaş Mahallesi, one of the closed neighbourhoods until the last elections, talked about the past and present of Sur.
He said that he was born and raised in the neighbourhood of Savaş and recalled that Sur had a very good social life during his childhood. Bakır said that all his neighbours and relatives were forced to leave after the demolition.
Emphasizing that he saw and experienced many human feelings and relationships in Sur, Bakır continued: "I am myself here. We don't know any other place. Right now, when I go to Diclekent borough, I get lost. I had a house here in Sur. The state destroyed my house. Even though I wanted my house, they didn't give me a house here. They gave a 2+1 house from TOKİ. That house is not enough for my people anyway. They also charged me over 50 thousand TL."
The historical texture has been destroyed
Reminding that the population had to migrate because the neighbourhoods of Cevatpaşa, Fatihpaşa, Dabanoğlu, Hasırlı, Cemal Yılmaz and Savaş were destroyed by tanks and artillery, Bakır said: "They built so-called new buildings in the places they demolished, but we cannot see the old historical texture. These buildings are nothing in my eyes. It is not clear what will happen to them either. I wonder if they will be a pavilion, a tavern or prostitution hotels?"
Changing social structure
Pointing out that the social structure of the district has also changed, Bakır said: "Families who made a living here in the past were forced to migrate to other parts of the city. Poverty started to increase both in Sur and in the city in general. When people cannot find bread, they have to cling to illegal work. If it weren't for my coffee and my grocery store today, I would definitely get involved in illegal work. So we are not happy. Today I live in the apartment on the 7th floor and I don't know any of my neighbours. I am willing to put up a tent in Sur and live there, but I don't want to live in Diclekent. In recent years, we have always lived in unrest."
'I didn't recognize my own street'
Drawing attention to the poor quality of the buildings built after the demolition in Sur Bakır added: "Today I can't even go to the street where my old house was located. Because they destroyed everything. I've been here since 1968. I tried to go inside the other day but I didn't recognize my own street. You can figure out where old buildings were if you find some old parts of a house. For example, you can't find where the old streets and the neighbours' houses were. There are no houses or streets left. They destroyed everything. They destroyed all 6 neighbourhoods of our childhood. They sell the houses built in their place for 1 million TL. The cheapest is 600-700 thousand TL. How can those who want to come to their old neighbourhood buy them?"