Nigeria seizes illegal arms shipment from Turkey
The Nigeria Customs Service (NCS) said it has intercepted 440 pieces of riffles at Tin Can Island Port, Lagos imported from Turkey.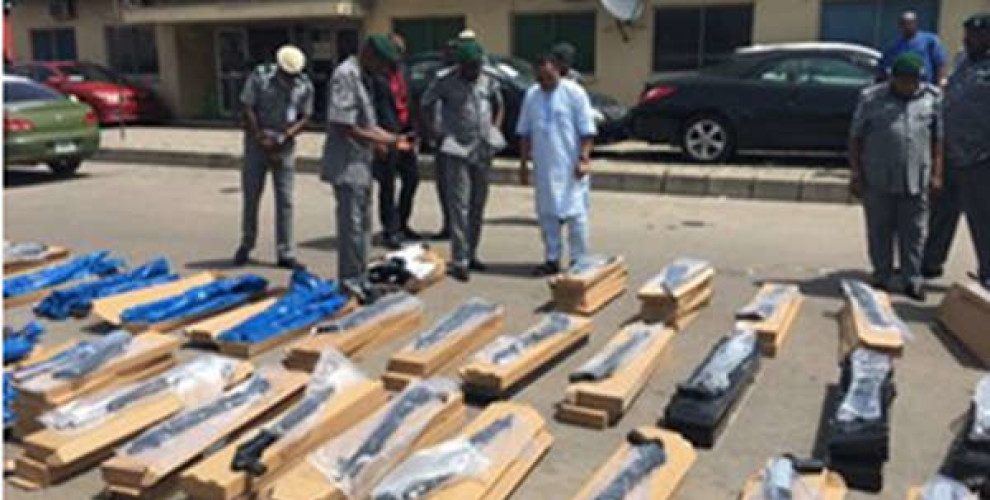 Nigeria said on Wednesday it had intercepted an illegal cache of arms at the port in Lagos, five months after a similar seizure in the city, a spokesman told AFP.
"Following intelligence reports, our operatives on Monday inspected a 40-foot container at the Tin Can port in Apapa, Lagos, and found 440 pieces of assorted pump action rifles and other accessories of the guns," said Joseph Attah.
The consignment originated in Turkey and was covered with plaster of Paris to try to avoid detection, he added. One suspect was arrested and investigations were under way to determine the intended recipient of the illegal shipment, Attah said.
In January, customs officers intercepted a truck carrying 661 illegal pump action rifles along a road in Apapa -- after it had been cleared at the port. Three customs officers who handled the clearing were taken into custody.
Nigeria is facing a series of security threats across the country, including Boko Haram insurgents in the northeast and militants who have targeted oil and gas infrastructure in the south. Violence between farmers and herdsmen persists in the central states and kidnapping for ransom in the south, and, increasingly, the north.