Jihadists stationed in Idlib put on Turkish military uniforms
Turkey has switched to dressing jihadists in Turkish uniforms in the embattled Syrian region of Idlib and equipping them with armoured vehicles of the Turkish military.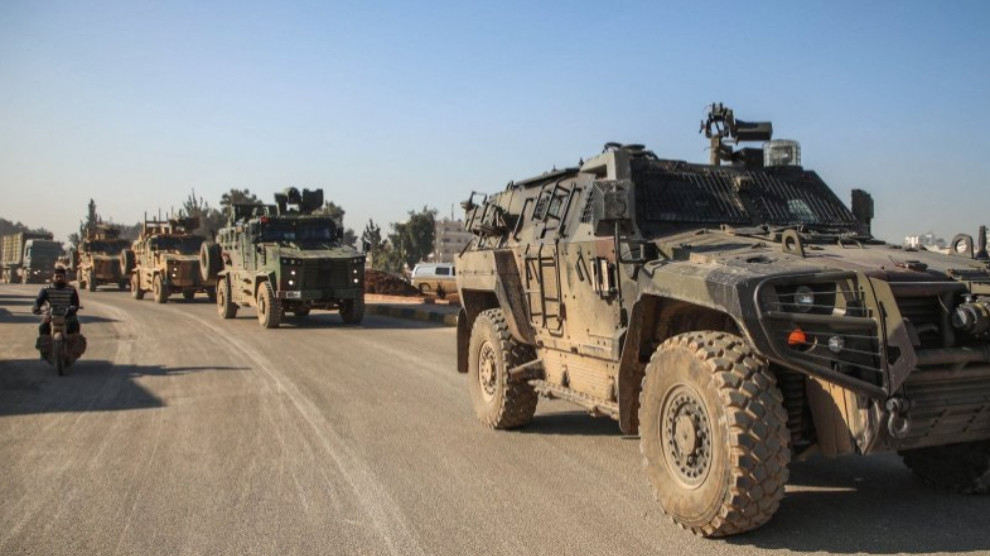 The Turkish army has adopted a new tactic to stop the advance of Russian and Syrian troops in Idlib. Jihadists of the mercenary alliance SNA (Syrian National Army) have been dressed in Turkish uniforms and are now stationed in Idlib. The SNA is an alliance of al-Qaeda factions such as Ahrar al-Sham and groups recruited from Turkish right-wing extremists and ISIS and al-Nusra members. In particular, the Hamza Brigade, the Sultan Murad Brigade, the Sultan Süleyman Shah Brigade and the Muntasir Bilallah Brigade were equipped with Turkish army uniforms and transferred to Idlib after receiving military training in Turkey.
Members of the Turkey's secret service MIT and the Turkish Special War Department have been active in the country since the beginning of the Syrian civil war. So far, however, they have mainly worn uniforms of the various armed groups. Now the Turkish state is trying to keep itself in the region by dressing the jihadists in uniforms of its own armed forces.
Troop transferred to Idlib
The Turkish army has brought about 1,500 military vehicles into the region in the past ten days. The jihadists have been stationed at Turkey's "observation posts" and newly established positions.
These troops are also said to have been stationed at the four military posts near Saraqib, which were built by Turkey to stop the Russian-Syrian advance. From there they attack Syrian and Russian units with tanks and artillery. After the fall of Saraqib, many of the jihadists have withdrawn to the Turkish observation posts.
Meanwhile, according to the Syrian Observatory for Human Rights (SOHR), 240 Turkish military vehicles were transferred to Idlib last week. There are said to be 5,000 soldiers of the Turkish army in the region. Since the beginning of February, a total of 1,480 military vehicles from Turkey are estimated to have arrived in Idlib.
"Prepare for the worst"
According to Reuters, a meeting convened by the Turkish military and MIT with over forty jihadist commanders took place in Reyhanli in Turkey. The jihadists were allegedly told that the talks with Moscow had failed and that they should be prepared for the worst.
In case of a battle in Idlib, jihadists would fight with all their strength, a senior commander in Hayat Tahrir Al Sham (HTS) told Reuters.
RELATED NEWS: