Internationalist Alina Sanchez remembered
Internationalist Alina Sanchez (Legêrîn Çiya) remembered on the 3rd anniversary of her martyrdom.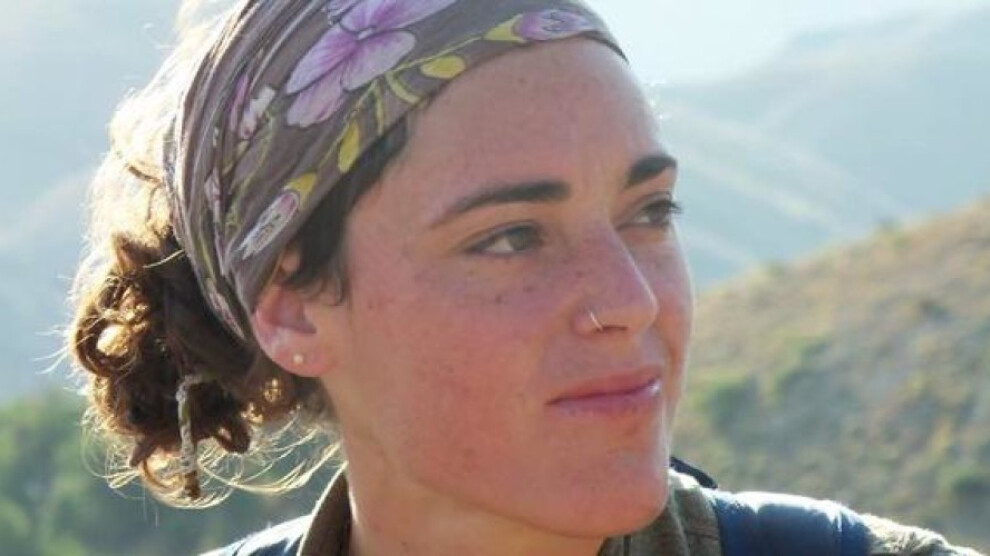 Born and raised in Argentina, Martyr Legêrîn (Alina Sanchez) aspired to become a doctor, as well as a fighter and defender of the poor and oppressed. She studied medicine in Cuba.
On 17 March 2019, the day of the car accident that tragically ended her life, she was going to Heseke where she was to attend meetings with NGOs working on health.
After getting in contact with the Kurdish movement she decided to leave her homeland to dedicate her life helping the people of Kurdistan.
Martyr Legêrîn was best known for the incredible warmth, kindness and care she treated everyone she met with, and for her great passion and loyalty she had for the Kurdish cause. She did every task, big and small, with passion no matter how difficult.
Martyr Legêrîn continues to inspire and affect people even in death. She lives on in the Kurdish people's memory as an extraordinary example of what a true revolutionary should be like.
Alina's brother Juan said of her in a letter: "She took every moment as it was and made the best of it, consistent with her ideals. She was not afraid to feel and share love with people, and she lived that love to the fullest. She was not afraid to face a person with bad intentions to touch their conscience. She knew that all human beings are equal and therefore she was interested in everyone in the same way. She knew that the most important thing was not the individual but the community, the largest organism."