Intellectuals and artists react to operation targeting the HDP
Intellectuals and artists underlined that all opposition forces should fight jointly against the political operation targeting HDP.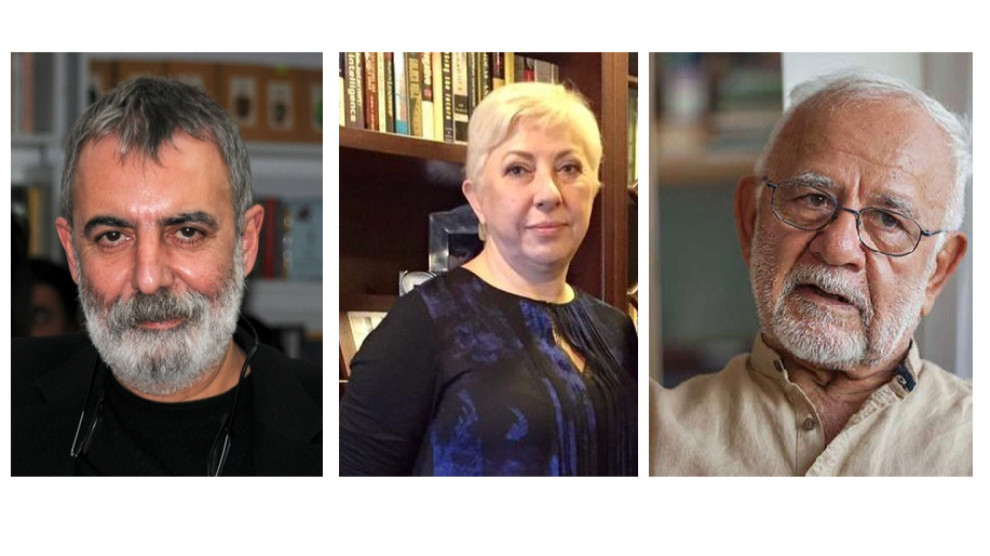 The political genocide operation against the HDP carried out by the Ankara Chief Prosecutor's Office on the pretext of the Kobanê investigation, 82 people, including former central executive members, deputies and municipal co-chairs, have been taken into custody. Socialist parties and democratic forces reacted to this political genocide.
Speaking to ANF, Nesrin Nas, Gençay Gürsoy and Orhan Alkaya urged all social opposition to stand by HDP against these attacks. They also emphasized that this attack is directed at all forces of democracy and the future of the country.
Professor Gençay Gürsoy said that the reaction of the opposition political parties has been insufficient so far: "The reaction of the main opposition party, the CHP, to the arrests and operation targeting the HDP is insufficient. These responses do not exactly meet what should be done against these attack. The opposition needs to take a collective stance against the oppression regime and this attack on the HDP."
Economist and former leader of Anavatan Partisi (Motherland Party), Nesrin Nas, said: "We can't talk about these operations from a legal point of view, for a long time. Turkey has long been a country detached from the law."
Pointing out that these operations threaten all forces of democracy, Nas said: "The operation is of course directed against the HDP, but the message is one of intimidating all opposition in favour of freedom, democracy and law. This is the agenda of the government, because the power is carrying out operations to destroy and eliminate all the institutions and structures it sees as a threat.
Artist Orhan Alkaya pointed out that the government constantly carries out an enemy policy and said: "We are in an environment where the rulers, who cannot manage the huge economic crisis the country is in, try to line up people behind the discourses of internal and external enemies."
Stating that the operations against the HDP's legitimacy are also a message to other opposition forces, Alkaya added: "On the other hand, a picture emerges, which is the criminalization of the HDP and in turn of the society while intimidating other opposition forces.
If our goal is a democratic constitution and ensuring social peace and freedom, we need to meet a common denominator and fight in a united manner."