IMF suspends agreed delivery of US $ 5.4 billion to Argentina
The interim President of the IMF, David Lipton, declared that Argentina "would have to wait a while before resuming a financial relationship" with his agency.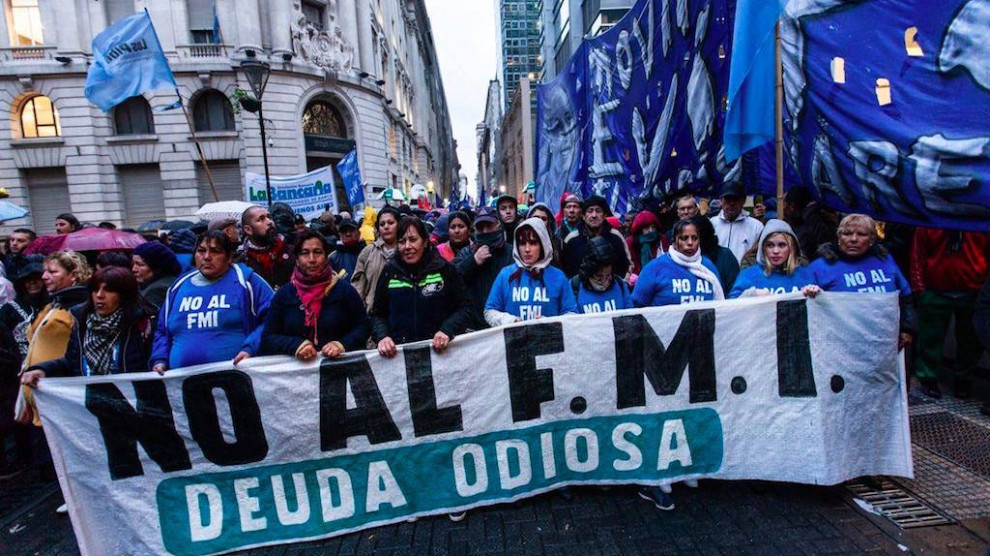 Lipton's comment is a direct reference to the transfer, which should have been made to Argentina, on 15 September, of 5.4 billion dollars, as part of the agreement in which the IMF granted a loan of 56,000 million dollars to the South American country.
Lipton will end his term on 1 October, when the newly elected President, Bulgarian Kristalina Georgieva, will take over the place which was of the French Chistiane Lagarde. It was indeed Lagarde who managed the agreement with Argentina.
Lipton said in his statements that the issue will be discussed again on 14 October, that is, two weeks before the general elections in Argentina, where all observers and specialists predict a
overwhelming victory of the opposition coalition, Frente de Todos, before the current
Government of Juntos por el cambio, led by president Mauricio Macri.
The excuse of the change of the top executives in the IMF does not hide the mistrust of the financial organization before the foreseeable victory of Frente para Todos, and its
possible economic and social policies, and Lipton pointed out that "the Argentine situation is extremely complex."
Indeed the victory of the duo of the Frente de Todos, Alberto Fernández for President and Cristina Fernández as  deputy president would not be a good news for the IMF and its objectives of imposing its neo-liberal recipes.
Cristina Fernández and her husband Nestor Kirchner managed to reduce Argentinian external debt at historical lows during their over 15 years of ruling.
They also managed to get Argentina out of the orbit of the IMF, and were protagonists of an intense dynamic of regional integration and cooperation. Arturo Fernández, now running for president, was a minister and trusted person of Nestor Kirchner.
The neoliberal policies of current president, Mauricio Macri, inspired by the IMF, have led the country to a deep economic and social crisis, with a remarkable increased unemployment, precarious work, reduced pensions and coverage social, growth of chronic malnutrition, and have only benefited the great agro-export sector and the big financial speculators.
In recent months the Argentine economy has shown alarming signs of a nearing financial crack, with a constant devaluation of the national peso, a huge capital flight accompanied by a rapid decline of foreign exchange reserves, and a spiral of internal price speculation and inflation.
All economists and analysts warn that Argentina will not be able to deal with the payments of the bulky debt accumulated by the Government of Mauricio Macri, which already amounts to 90% of the GDP.