Humanity lost in Ilısu and Xingu
The documentary "Democracy" shows how ancient peoples, cultures and wild life will be destroyed with the dams to be built in Hasankeyf and Xingu.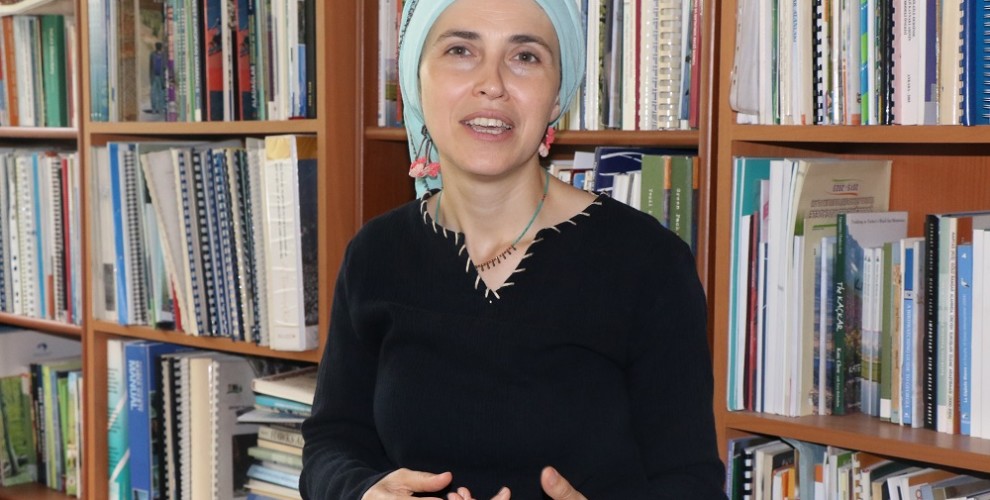 Two projects that destroy nature, wildlife and historic sites: The Belo Monte Dam in Brazil and Ilısu Dam Turkey is building in Northern Kurdistan. Dicle Tuğba Kılıç tells the story of the destruction by the two dams in a documentary and says: "Even if the dam in Hasankeyf is built, then we must fight to tear it down."
The Belo Monte Dam is going to destroy a 668 square kilometer area over the Xingu river, the most important arm of the Amazonian forest. If the dam is completed, some 25.000 people, from 18 ethnic groups, who live around the river will lose their living spaces. Thus, the dam is accused of "ethnic genocide".
ERASING 12 MILLENIA OF HISTORY
With the Ilısu Dam, a 310 square kilometer area will be flooded. Hasankeyf has been home to several civilizations through its 12.000-year history, and it bears their marks. Kurds and Arabs live in Hasankeyf and with the flooding, some 35.000 people will have to migrate. The last Êzidî villages left in the region, with their historic, cultural and environmental significance, will also be flooded.
Both dams are built in contradiction to national and international regulations. Belo Monte has already been completed. Ilısu is being built. Citizens in Hasankeyf are not allowed to put nails on their walls because the whole area is a first degree protected area, but the Darphane Fortress can be blown up with dynamite.
DOCUMENTARY TELLS THE STORIES
The Belo Monte, which also destroyed biodiversity, and the Ilısu Dam, which will flood the city of Hasankeyf where civilization first appeared, have this in common: They are both flooding human history. Nature Association Chairwoman Dicle Tuba Kılıç told the story of what the two projects truly destroy within human history in the documentary "Democracy". The documentary shows how the local peoples, who have survived for thousands of years in the lands from Hasankeyf to the Xingu River, cultures and wild life will be destroyed with dams.
TIGRIS RIVER MUST FLOW FREE
Dicle Tuba Kılıç stated that Turkey is making a mistake with the dams they build and that a world heritage site will be lost with the flooding of Hasankeyf. Kılıç added: "The Xingu river and the Tigris Valley share common aspects regarding archeology, culture and the roots of humanity. With the Ilısu Dam, Hasankeyf and other archaeological sites are being destroyed. Our history in Anatolia started in Upper Mesopotamia, from the Tigris River. For us to comprehend our lives, our roots and the climate of this country, the Tigris River must flow free."
"PROTECTED AREA" DEMOLISHED WITH DYNAMITE
Kılıç mentioned the findings discovered in limited number of attempts in Hasankeyf have revolutionized theories on how humans started farming and settled down from a nomadic lifestyle, and continued: "The state banned the people from doing repairs on their homes, or even renewing their bathrooms because this is a protected area. The residents can't even hold their children's weddings - young people can't get married, because there is a housing crisis, because Hasankeyf is a protected area. But today, they can just dynamite and damage the area just like that."
WE ARE THE ONES TO BE DESTROYED THERE
Kılıç said Hasankeyf is being evacuated right now and added: "The agenda must change now. We should be talking about the flooding and how to be safe from it, but we are talking about the rocks falling, which is done to occupy our attention. We are not talking about where the people of Hasankeyf will go, where the tortoises of the Tigris River will go. We are not talking about the leopard carp that only lives in this river in the whole world and how to protect it. We are not talking about the endemic flowers like the Euphrates Poplar and the endangered butterflies that can only live near the Tigris because the Euphrates river has been lost. They don't have anywhere else to go, and are of course are unaware of the end that awaits them. We don't talk about these things, and they don't want us to. Hasankeyf is us, we are the ones to be destroyed when it is destroyed."
EVEN IF IT'S BUILT, WE MUST FIGHT TO TEAR IT DOWN
Kılıç pointed out that Hasankeyf fulfills 9 out of the ten criteria by UNESCO, and stated that Hasankeyf is abandoned and not supported enough. Kılıç stressed that the struggle is not at a sufficient level and added: "All NGOs and as the people we must fight to put Hasankeyf on the agenda. If this is a dam that legally should not be built, then we must fight to tear it down later."