HPG Guerrillas: Our determination and will are strong enough to win
Guerrilla Rojhat Qehreman is part of the resistance to the Turkish invasion attacks. He said: "We may not have weapons as big as the enemy, but our conviction and will are strong enough to win."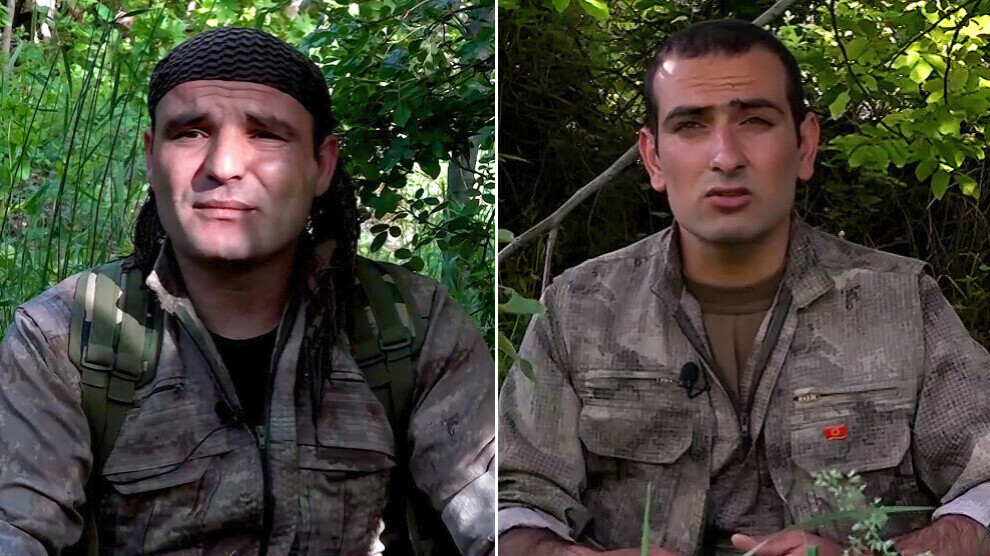 The guerrillas put up fierce resistance to the Turkish invasion in the southern Kurdish Medya Defense Areas. The People's Defense Forces (HPG) guerrillas Dozger Zagros and Rojhat Qehreman are stationed in the Biradost region in South Kurdistan. In an ANF interview, they spoke about their motivation and perspective on the war.
Guerrilla Dozger Zagros emphasized that this current attack on the Medya Defense Areas is a matter of existence. "In order to be able to continue to exist, Turkey wants to destroy the freedom movement. The Turkish state sees the greatest obstacle to the implementation of its neo-Ottoman expansionism in the Kurdish freedom guerrillas and the paradigm of Abdullah Öcalan. This system frightens the fascist Turkish state and the hegemonic powers. What these powers fear most is the liberation of women."
Guerrilla Zagors described the collaboration of the KDP in the attacks as a "great disgrace" and called everyone to do whatever they can. He made an appeal: "Don't get involved in the Turkish state's games. Leave this dangerous path, refrain from your wrong attitude."
"The Enemy's Will is Broken"
Guerrilla Rojhat Qehreman said that the greatest weapon they have is the philosophy of apoism.
Guerrilla Qehreman added: "We may not have great weapons, but our conviction, our will, is strong enough to fight successfully against all technology. Without a strong belief and focus, no one can stand against the technology of the Turkish army. The will of the enemy was broken by the warfare of the guerrillas. All young Kurdish people should take part in this struggle."